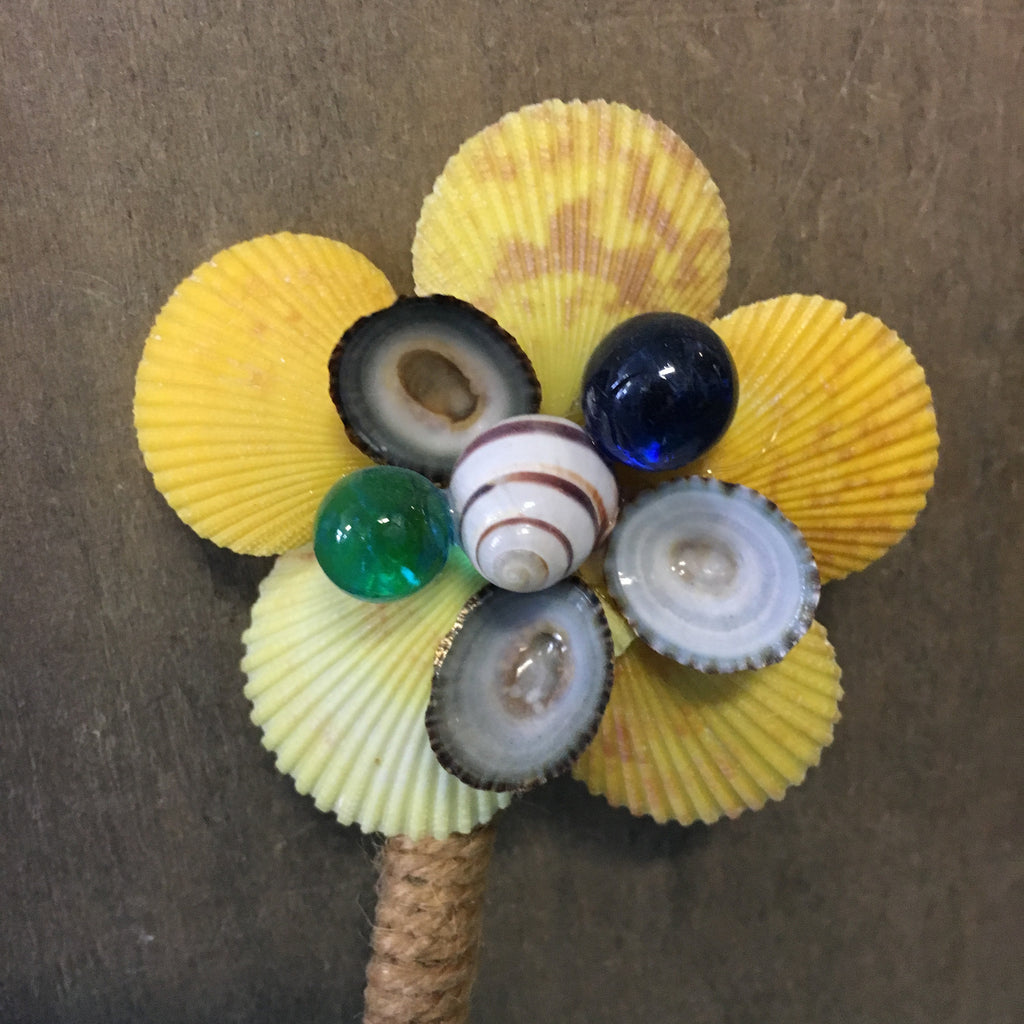 Yellow Sea Flower
This Bright and Colorful Seashell 
Flower is Magical!  
This Two Sided Shell Flower is made from all Natural Colored Seashells and has a couple Marbles to add to the Whimsy. 
This Flower has a  Natural Driftwood Handle.
Size: 12" Tall and Flower is about 3.5" around.
Beach Style, Wedding Flower, Beachy Chic -the Perfect Beach Flower for Bridesmaids or Flower girls too! We make custom bouquets,  boutonnieres and other accessories  to match too!