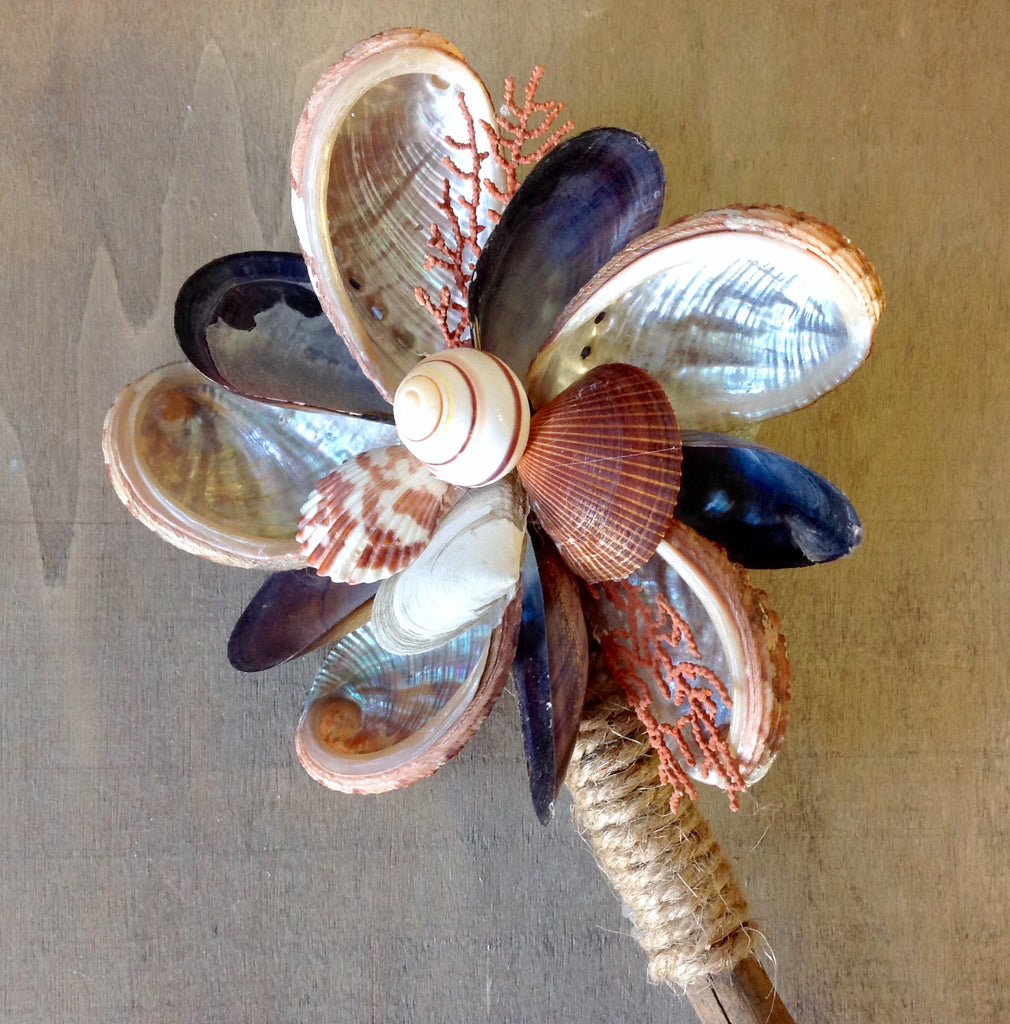 Autumn Nature Seashell Flower
Autumn Nature Seashell Flower
This Natural Beauty is a Shell Flower on Beach Drftwood.
"Autumn Nature" is meant to be a simple
Rustic Style Beach  Flower
for a Beautiful Bride on her Wedding Day.
This Flower has a long Natural Driftwood Handle.
Each Rustic Flower we make may be slightly different shells, but will have the same Rustic Shell Flower Colors and look.
Beach Style, Wedding Flower, Beachy Chic -the Perfect Beach Flower for Bridesmaids or Flower girls too! We make custom bouquets,  boutonnieres and other accessories  to match too!