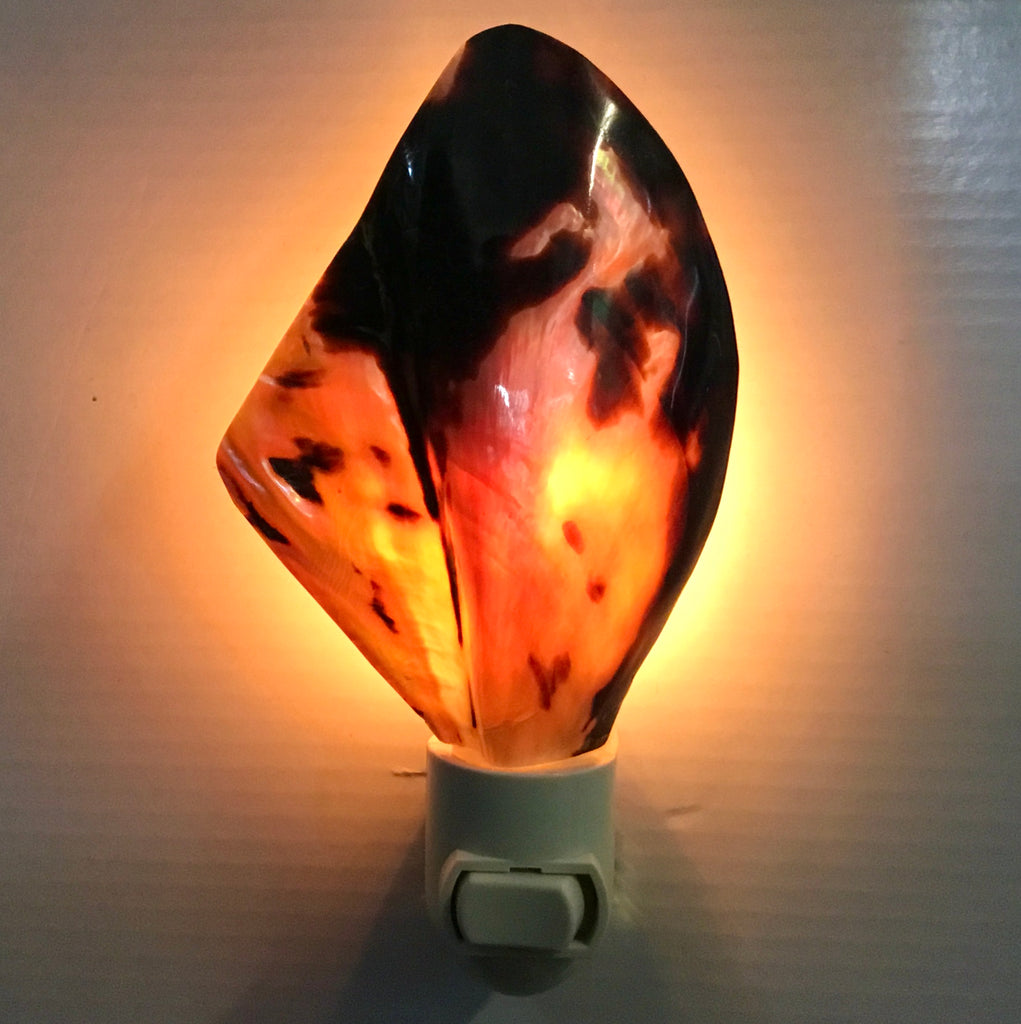 Calico MOP Shell Nightlight
Calico Mother of Pearl Shell Nightlight.   
This MOP shell Nightlight will be fun to have in your room to remind you of the Sea at Night.
This is a polished MOP Brown Lip Shell with it's beautiful soft rose color and dark brown calico splotches give a dramatic look to your wall.

Every Seashell will have a slightly different pattern or look to it.

We will send you a MOP Shell Nightlight that will be just as nice as the ones pictured, but may not be the exact same one that is pictured due to natural variations between shells. 
Works in a standard US outlet.
 Measurments: Approx 3.5"