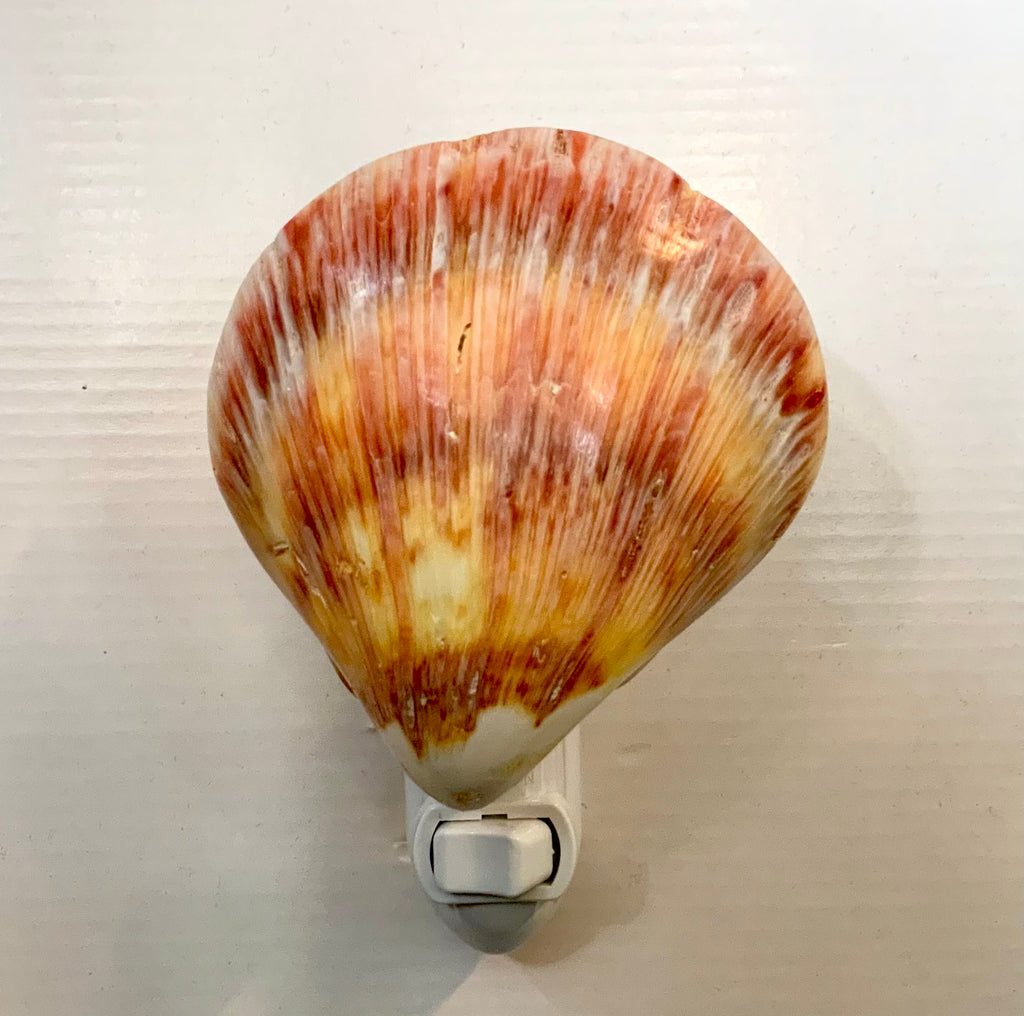 Spondylus Clamshell LED Nightlight
Spondylus Clamshell Nightlight.
Glowing beautifully at night, this colorful sculptural Clamshell adds a little ocean joy and light to any room. Every shell will be slightly different in color or texture due to nature. We will send you a Spondylus Shell Nightlight that will be just as nice as the one pictured, but may not be the one pictured. Handmade
Choose from Polished or Natural  Spondylus Shell.
Measurements:
general shell size 4" to 4.5" (includes an LED lightbulb)
(shell sizes may vary slightly)
All Spondylus shells are natural in color.