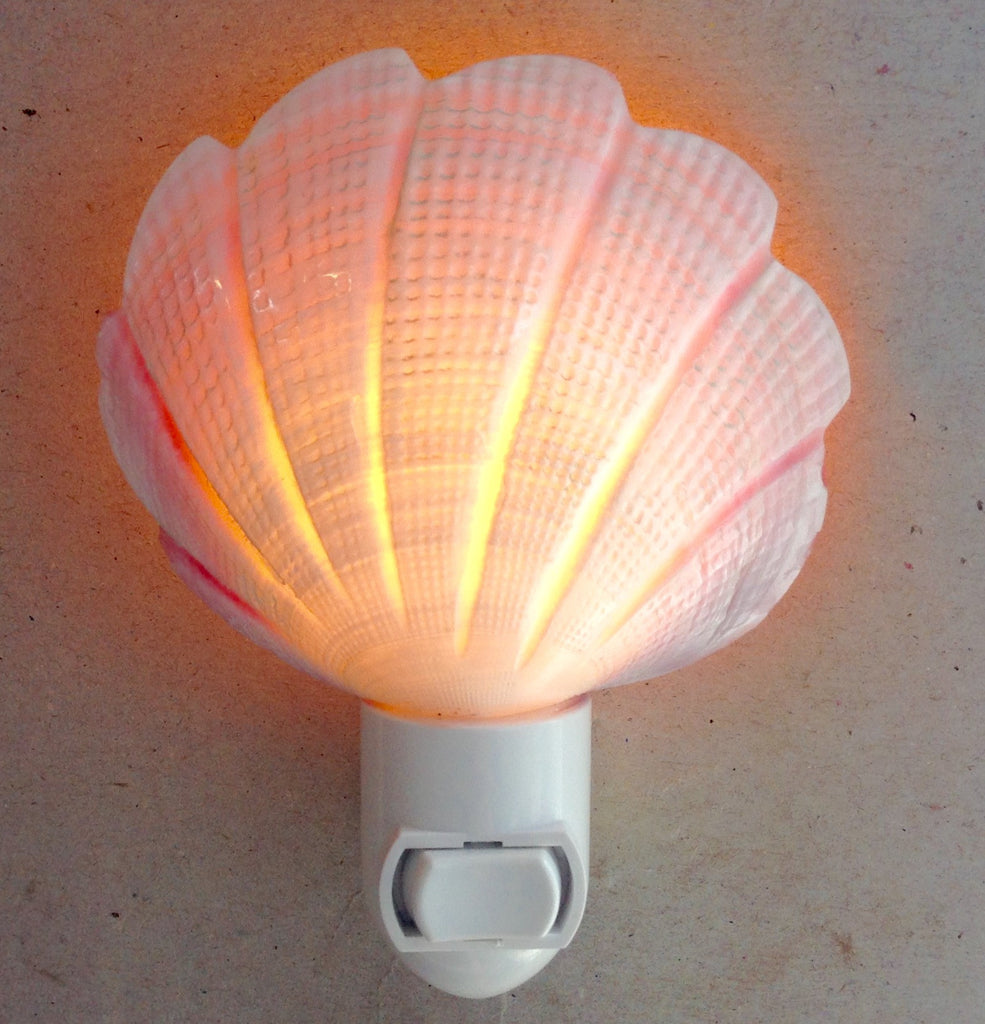 Pink Clam Nightlight
Pink Clam Shell Nightlight. Glowing beautifully at night to add a little light to any room. Every shell will be slightly different due to nature. We will send you a Pink Clam Shell Nightlight that will be just as nice as the one pictured, but may not be the exact one pictured.
4 Style Choices
Polished with stripes carved with Natural Shell (The Pink comes through more on this Choice)
Carved on Natural Shell (has a more Neutral color you don't see the pink much.
Polished but you still see Pink on most.
Polished to a shine and has small carved lines, but no pink.