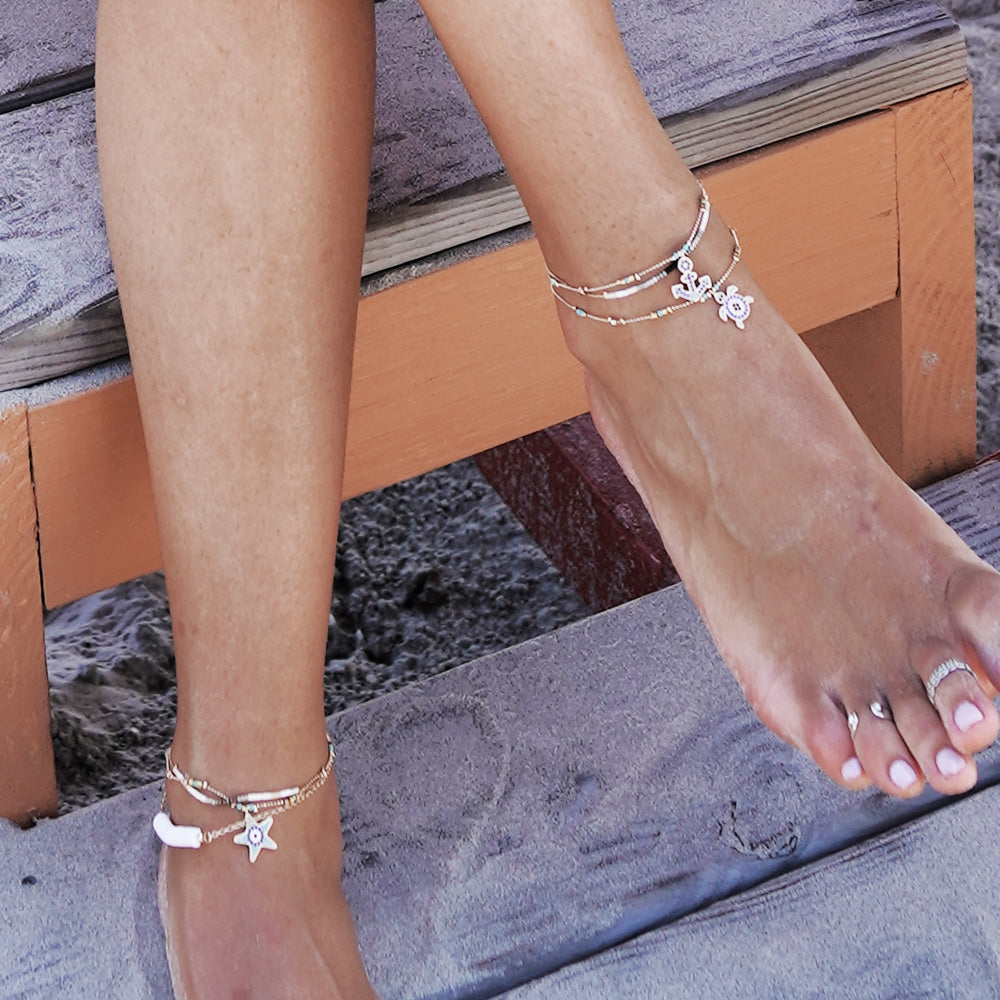 Crystal Jewel Starfish Anklet
Crystal Jeweled Starfish Anklet
Starfish Boho Anklet
This cute and simple anklet is perfect for the summer season. With its dainty chain and tiny beads, it makes the jeweled starfish pop with its colors. Perfect for anyone who loves starfish
These simple yet gorgeous anklets are sure to be a favorite! The starfish has small rhinestones inlay in it that give it some color and shine to the anklet. The anklet also has some tiny turquoise color and metal beads.
Measurements: adjustable  approx. 9"; can go up to 10.5"
Choice of Silver or Gold Color.
Fashion Jewelry. Summer Anklet.