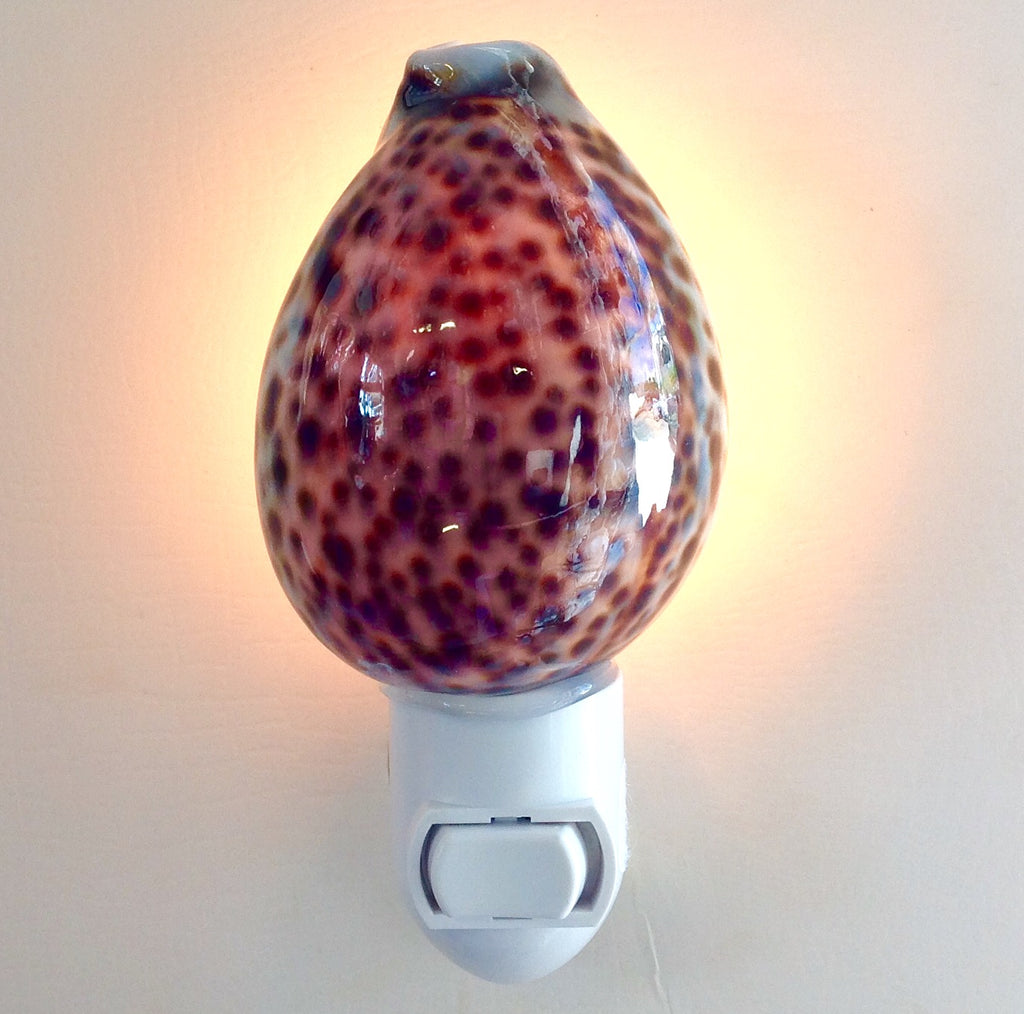 Cowrie Shell Nightlight
Cowrie Shell Nightlight 
Beautiful have a wild natural speckled pattern and have been polished to shine. Choose from Speckled or Solid.
Solid color cowrie shell is a Tiger Cowrie Seashell that has been acid treated to show its natural purple color layer benieth the speckles. 
This particular Seashell Nightlight plugs into a light socket and glows a deep pink color. Natural Seashell's pattern, color, and size may vary slightly.
Measurements: Approximately  4.5"