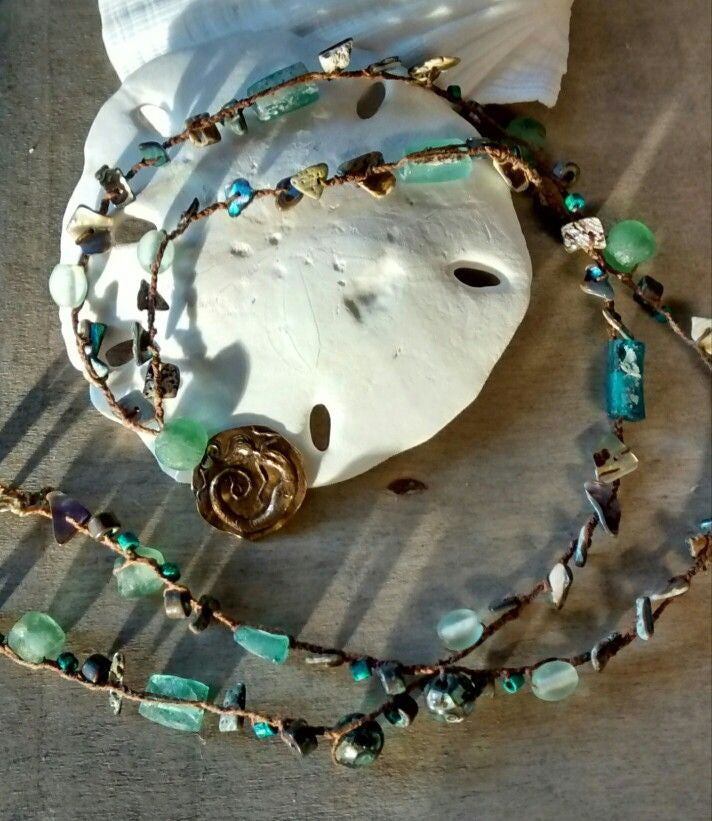 Mermaid Roman Glass Bead Necklace
Mermaid Roman Glass Bead Necklace
This Mermaid Roman Sea Glass Necklace is beautifully handcrafted here at Sea Things, Ventura CA by a Mermaid.
The Sea Beads are made from recycled glass in Africa.
The Brass Mermaid pendant hangs from a Beautiful Hand knotted pieces of Abalone, Roman Glass and Sea Glass Beads.
There are several pieces of Roman glass, Abalone beads and a fun Mermaid Clasp on this Necklace as well as other gems.