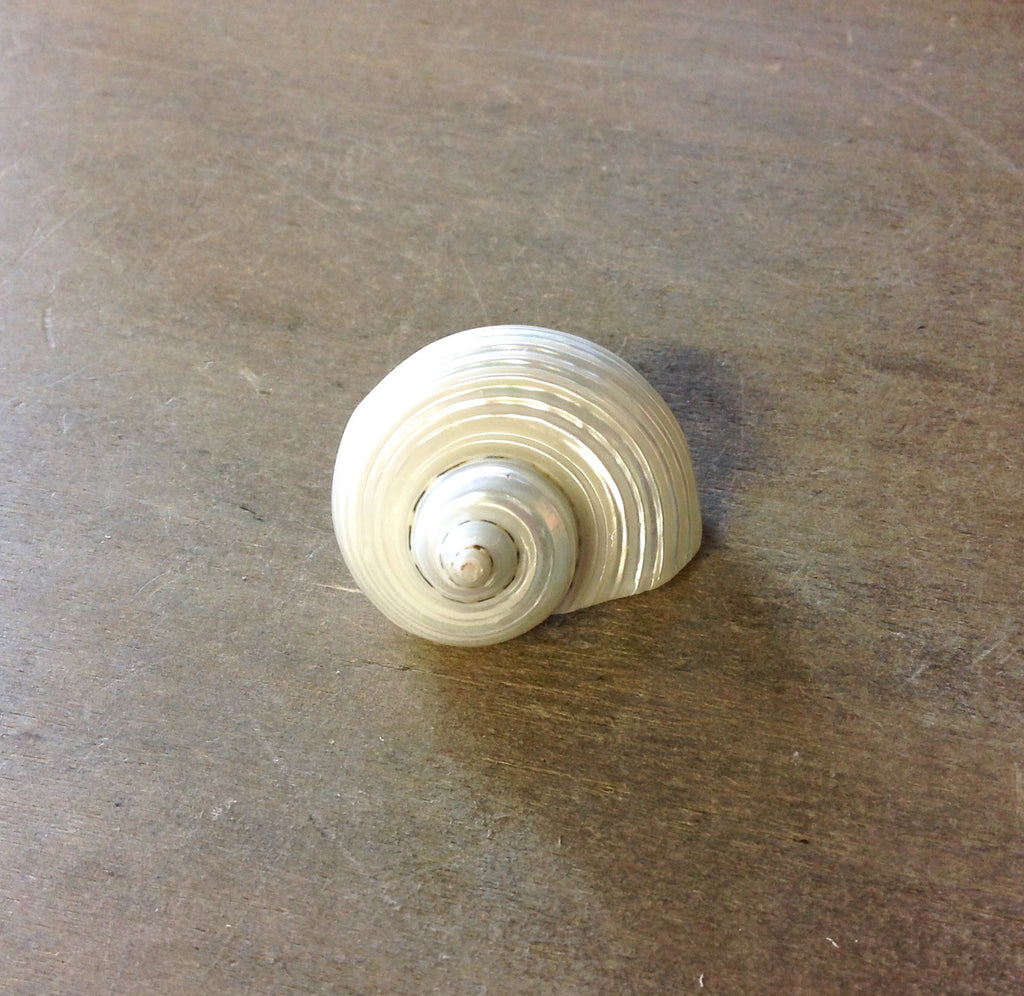 Pearilzed Turbo Shell
 Pearilzed Turbo Shell
Turban that has been polished down to show a gorgeous Polished shine.  This Seashell is sure to be treasured.
Approximate sizes
Eggshell Mini 2" has a sold eggshell sheen
Mini: under 2.5" has a glossy pearl white sheen
Small: 2.5" (under 3 inches)
Medium: 3" to 3.5" 
Large: over 3.5" to 4"
Price is for 1 Shell