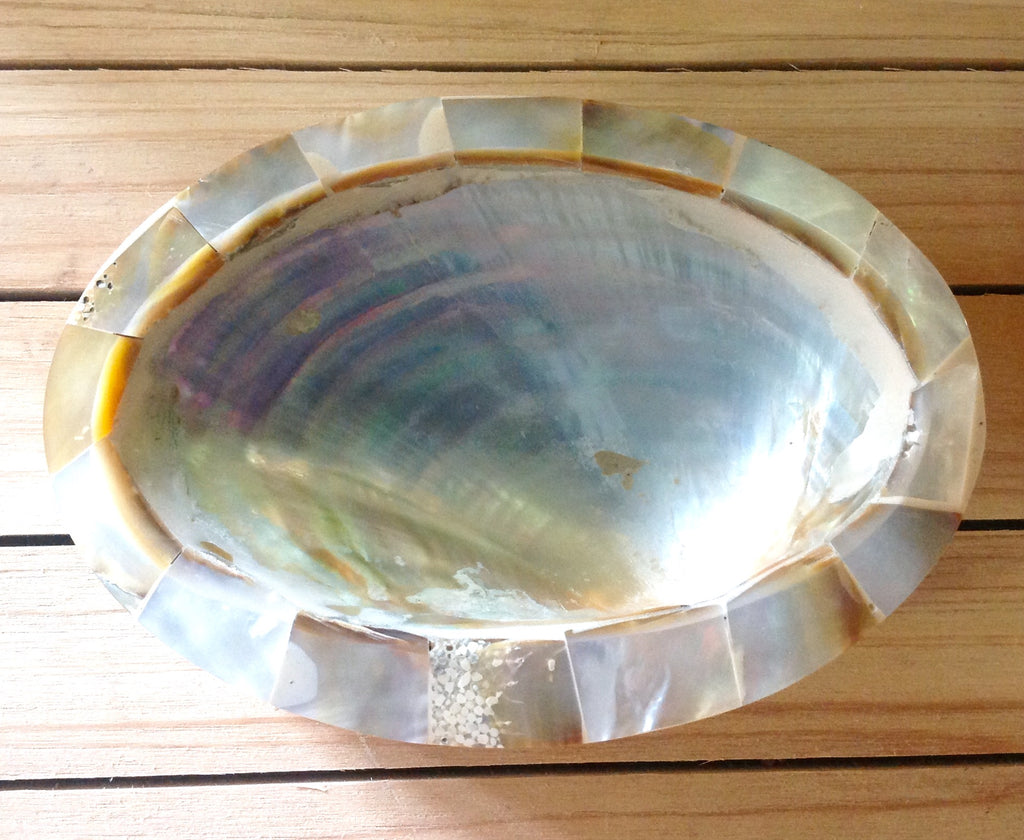 Mother of Pearl Inlayed Soap Dish
Mother of Pearl Inlayed Soap Dish
These beautifully unique soap dishes make wonderful ocean decor that brighten the look of your home. Choose from two unique Soap Dishes:
Clamshell, which features a real polished clamshell set into resin with sliced shell accents around the edges. Measuring approximately 3.75" x 5.25"
MOP Tile, which features iridescent Mother of Pearl Shell inlayed tile upon a rectangular natural wooden base. Measuring approximately  3" x 4.75"