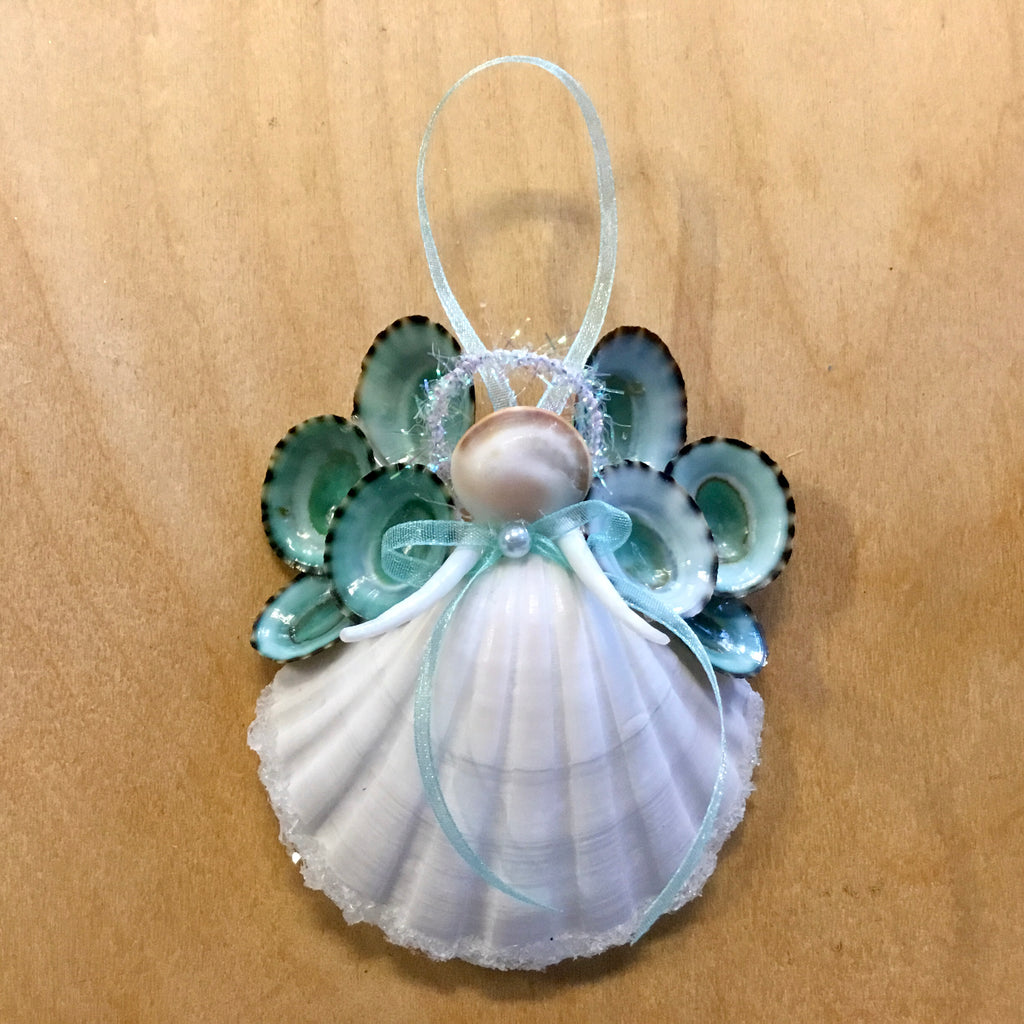 Winter Limpet Angel Ornament
Winter Limpet Angel
This beautiful Angel was hand made right here at Sea Things in Ventura, CA.
With its beautiful winter colors and elegant design, it is perfect for anyone's holiday season.
Measurements: Approx 3" W x 3.5"-4" L
Each angel will be slightly different due to the nature of shells, but all will have the same basic design.