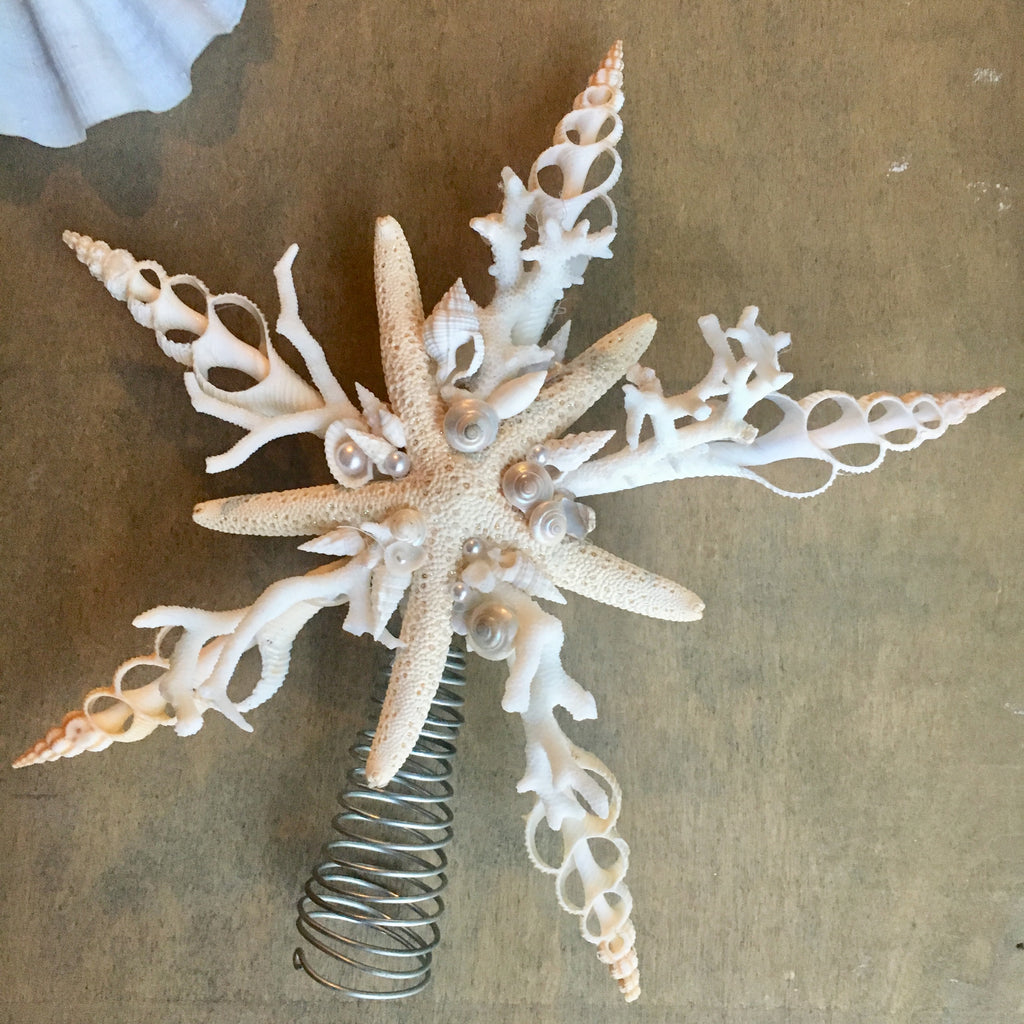 White Starfish Coral Tree Top
White Starfish Tree Top
This gorgeous Star Tree Top is as amazing as it looks.  Made with beautiful white Bird's Nest Coral and Sea Stars. All natural Seashells are hand picked for their beauty.
This Tree Top is 2 sided and has a spiral wire in the middle to wrap around your tree.
Size is Approximately 7"-9"