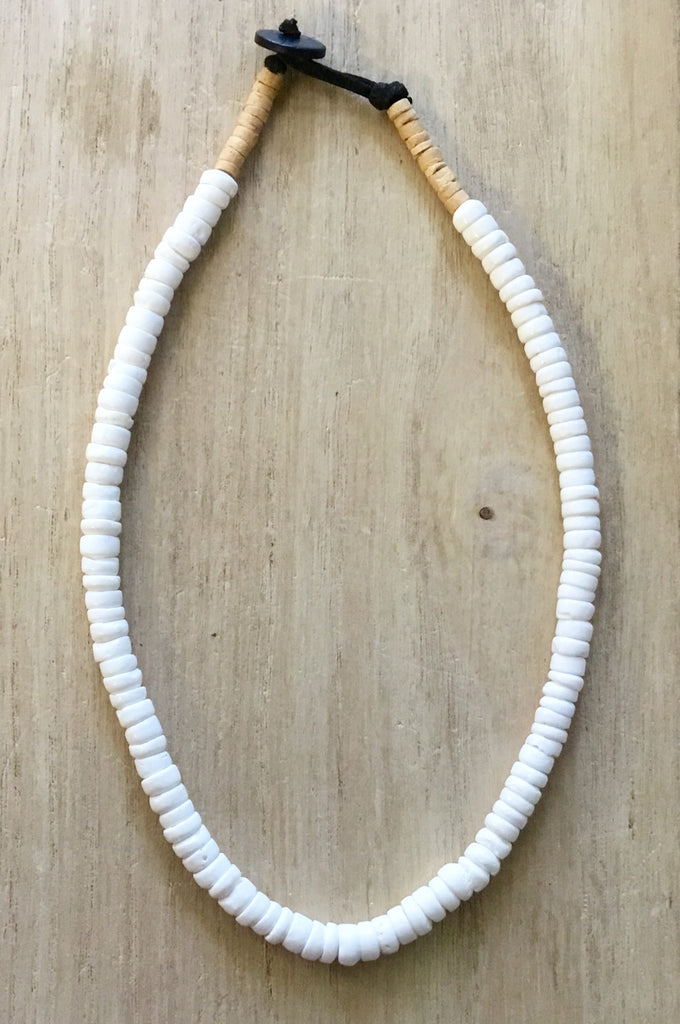 White Puka Button Necklace
White Puka Button Necklace

Genuine White Puka Shell Necklace with a button clasp.
Smooth bleached white polished Puka Shell pieces stung tightly together with a button clasp.
Measurements: Approx 17"- 18" *sizes can vary slightly
Button color choice: Dark or Natural
New Variant: Clam Chip look very similar to Puka Shells, but cost a little less.