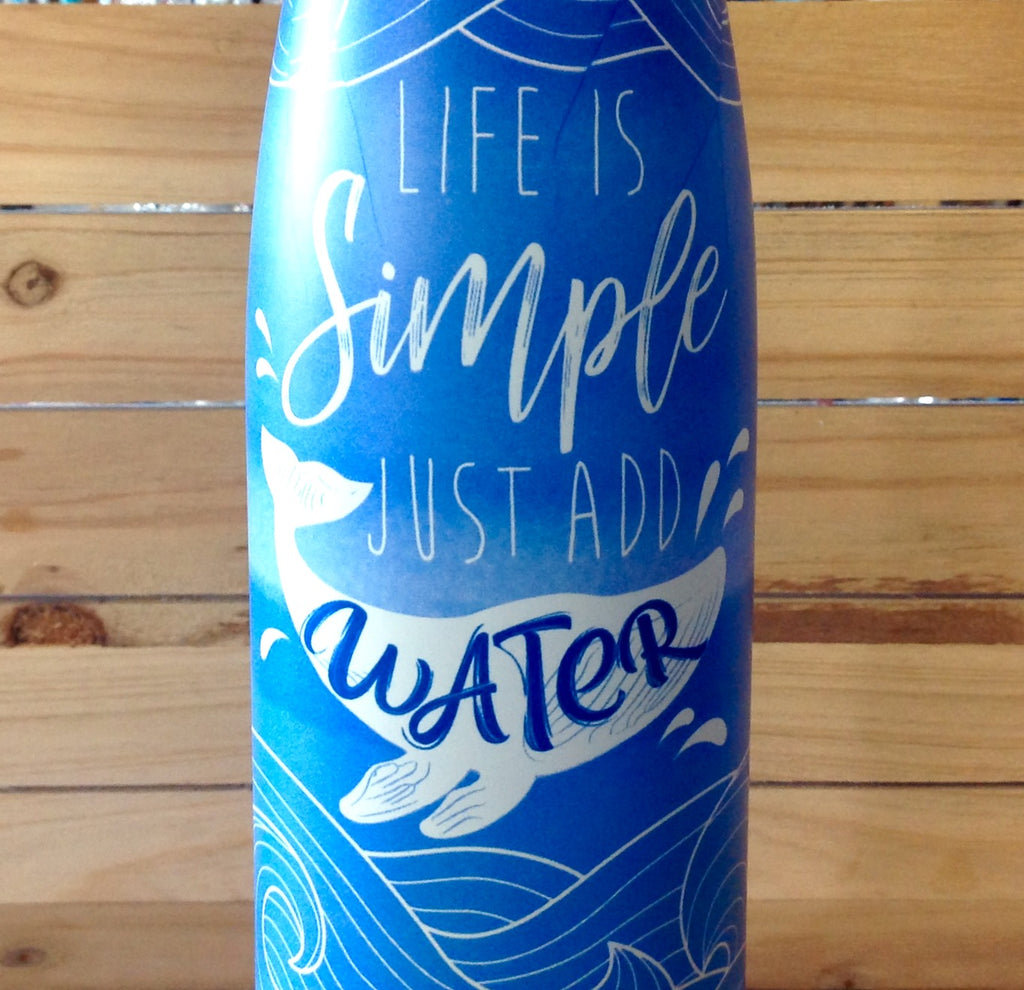 Whale Water Bottle
Whale Water Bottle
2 Assorted Whale Print Choices for a Stainless Water Bottle:
Add Water says "Life is Simple Just Add Water" has a splashing waves and sea wave pattern
Aquaholic says "Aquaholic with whale designs
Seas the day and stay hydrated with this whale water bottle! Stainless steel bottle features watercolor whale  design.
17 oz.