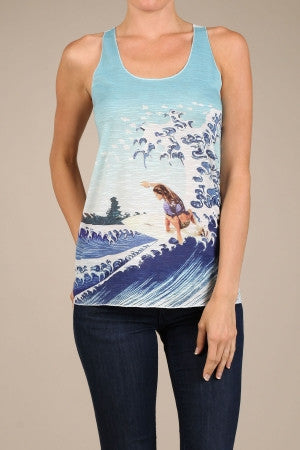 Surfer Girl Tank Top
Surfer Girl Tank Top
 Wave Rider Tank Top
Surfer Girl Riding a Wave on this colorful baby blue turquoise and Ivory Surf Tank Top.
Surfer Girls will love this fun Summer Tank Top! 
A wonderful reminder of your time at the Sea Playing at the Beach. 
Surfing is a favorite past time for many here in Ventura, CA by the Sea.