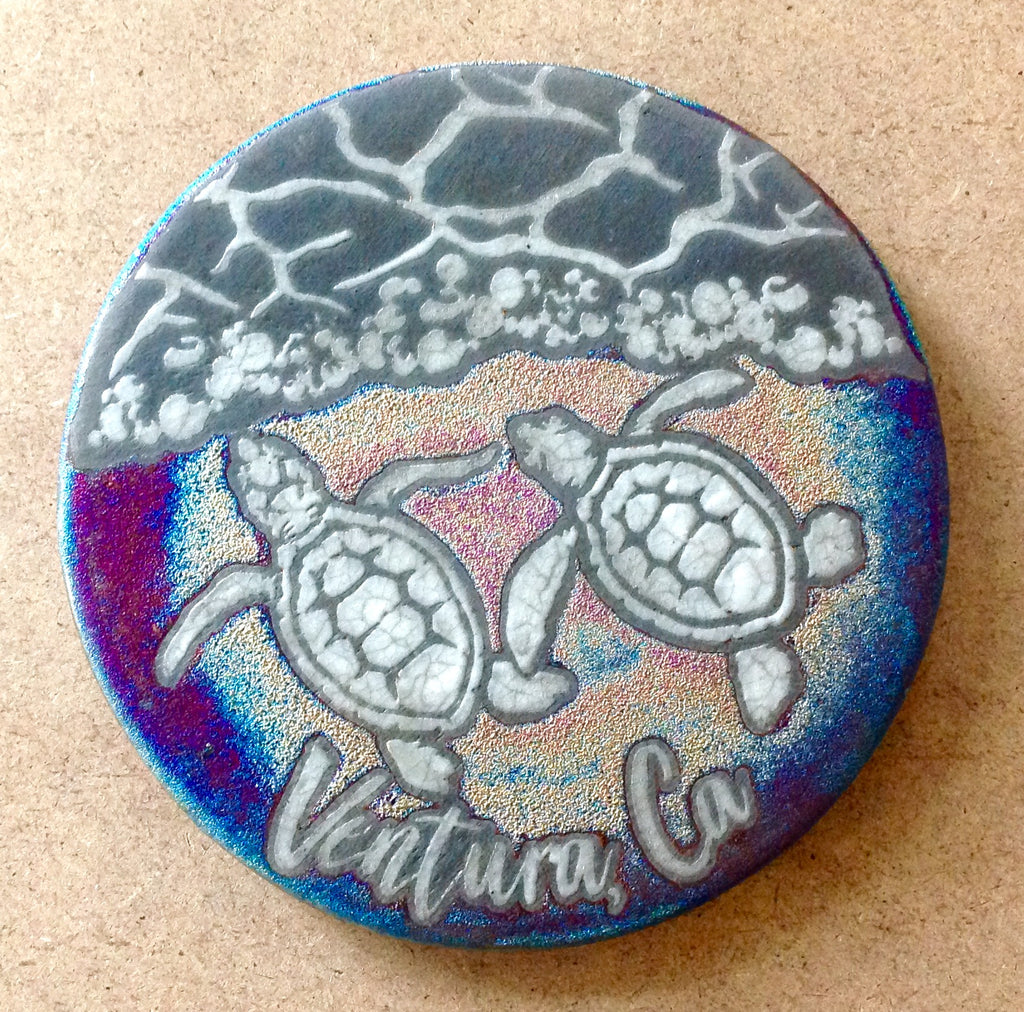 Ventura CA Raku Pottery Coasters
Ventura Ca Raku Pottery Coaster
Raku Pottery Coasters:  Your choice of : Mermaid, Mountains Ocean, Sea Turtle, Jellyfish, Humpback Whales, Dolphins, Pineapple, Palm Trees, Sand Dollar, Surfer Van, Sun and a Seahorse.
All raku coasters have Ventura, CA in the design.
Each handcrafted piece of Raku Art is fired in an outdoor kiln and left to smolder in a pit with wood shavings. Not every piece survives their trial by fire, but the ones that do,cultivate strength & beauty. Made by hand with love by Raku Pottery Works.
All raku coasters are multi-colored.
Pottery Colors will vary due to glazes and the firing process. Each piece of art is truly one of a kind!