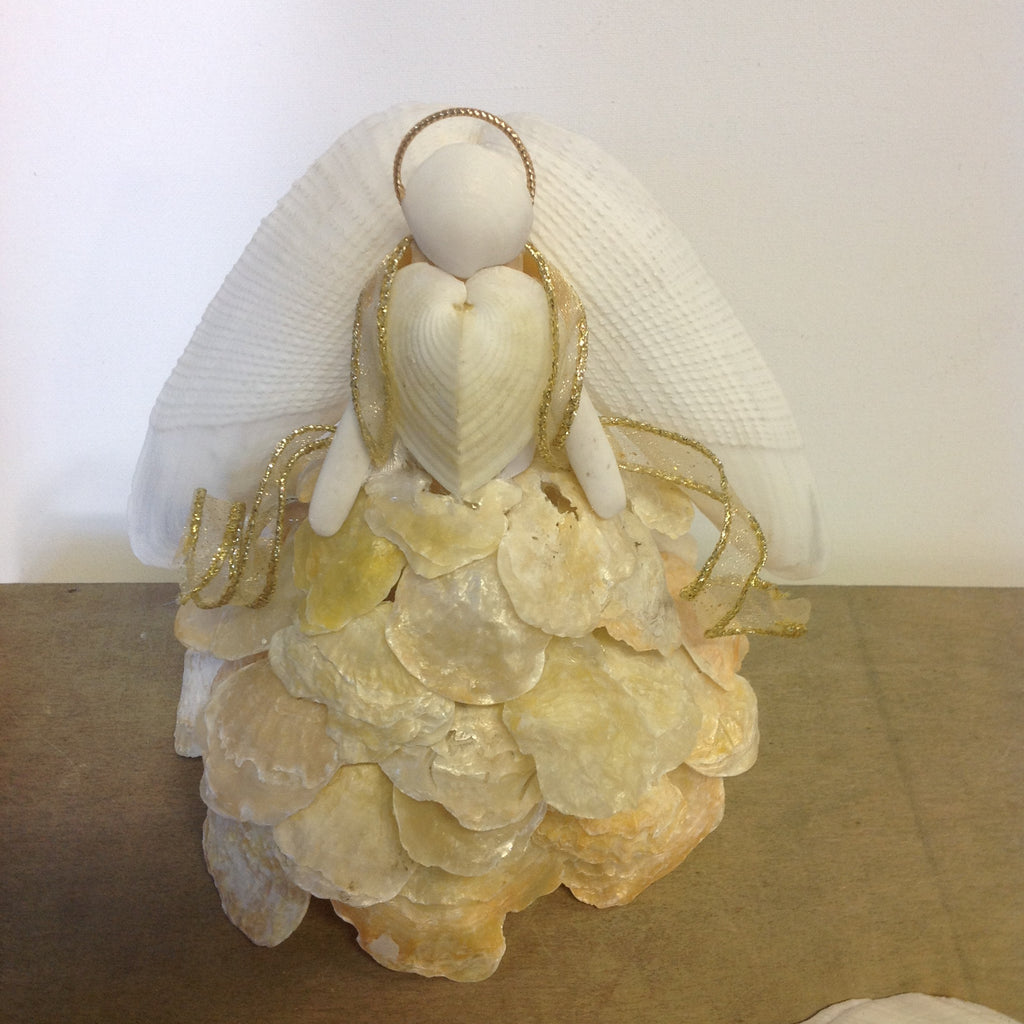 Sweetheart Shell Angel
Sweetheart Shell Angel
This Beautiful Handmade Seashell Angel Christmas is One-of-a kind.  This Sweetheart of an Angel would sit perfect on your Mantel at Christmas and during the Holiday time.  This Seashell Angel is made of all Naturally Beautiful Seashells.  Her skirt is made with Jingle shells, her face is a white moon snail and she a has a special heart with a beautiful Heart Cockle as her chest.  This Angel has White Sea Urchin arms. She also has a gold ribbon decorating her body and another as her Halo and her Wings are a Large White perfect pair of Angel Wing Shells.
 Overall Size Varies, this Angel is approximately 7" x 6" x 5"
Each Angel handmade here at our store Sea Things in Ventura. Each one may have slight color and size diffences, but very similar. Custom price may vary.