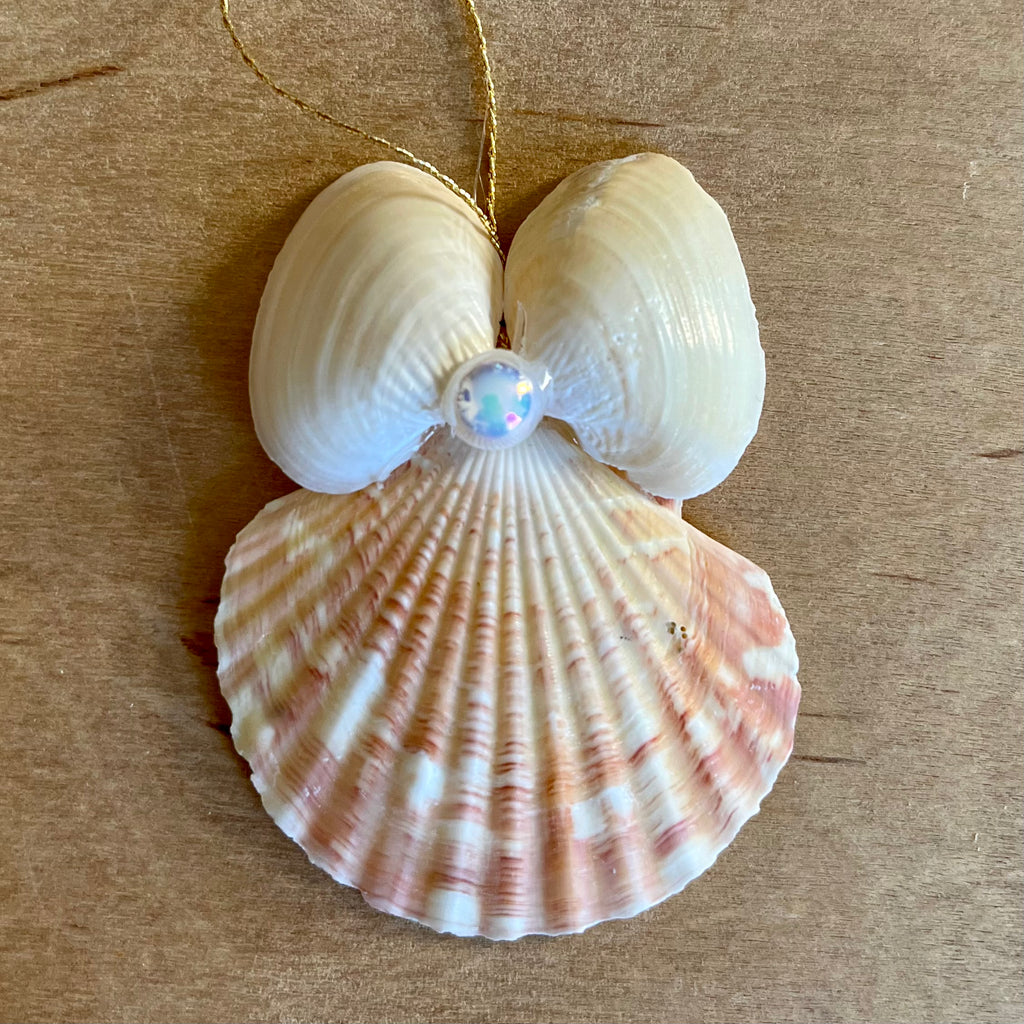 Sunset Shell Angel
Sunset Shell Angel
This Seashell Angel will remind you of the California Sun and is handmade here at Sea Things in Ventura, CA. This small Angel is all Natural in color.  All have colorful Calico Skirts. 
She is really very pretty and creative.
Every Angel is handmade with the Love of the Sea here in Ventura California at our Magical and Enchanting Mermaid's Lair.
A Lovely addition to your Holiday Christmas Traditions.
The shells will vary due to nature.
Approximate Size:  
Small: 2" x 2.5" with Faux Pearl head
and choice with or without ribbon
pearl head colors & ribbon vary on small angel
Medium: 2"-3" with shell head & pearl head
Large:  2 1/2" x 3-3.5" with shell head & bow back.