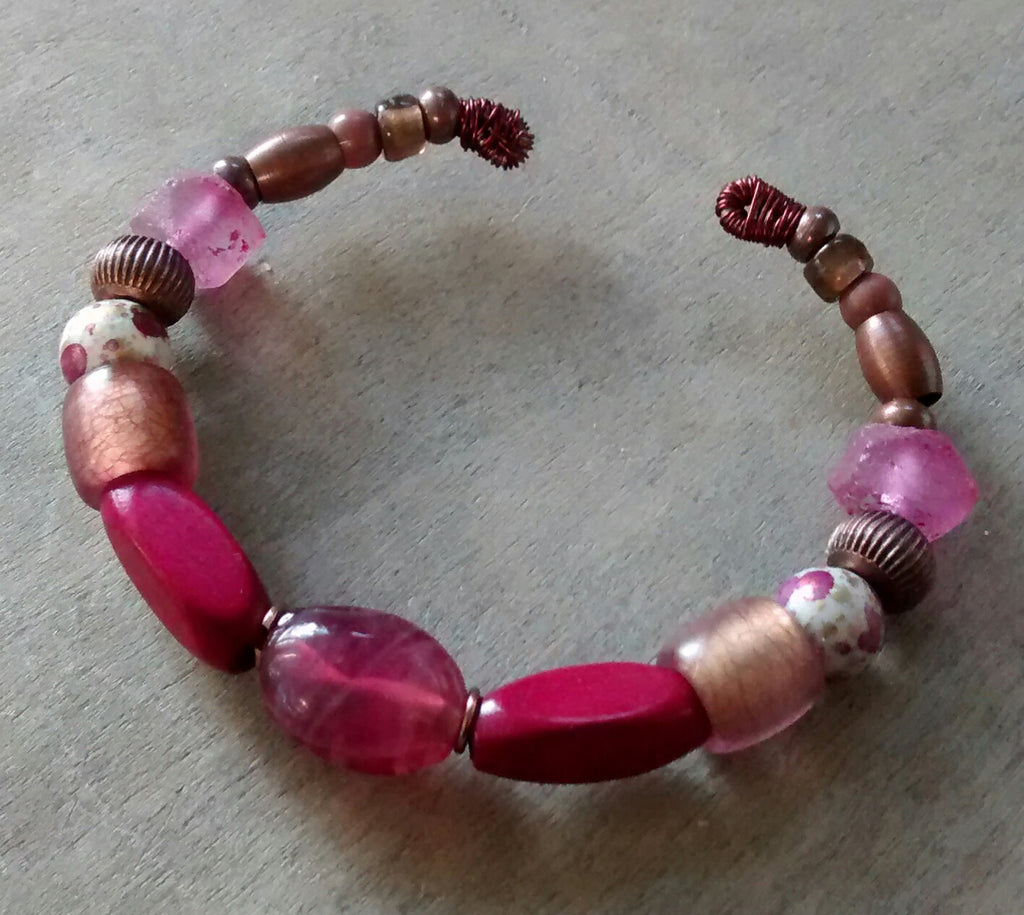 Seaside Cuff Bracelets
 Seaside Cuff Bracelet
The Red or Pink Sunset  Bangle made thinking of an amazing sunset.  This mixed metal and copper wrapped cuff bracelet has orange and red hues to the color of the beads like a California Sunset.  
All Bracelets are a little unique with a variety of Ceramic, African recycled glass, mixed metal beads and more.
The bracelet you will receive may be slightly different, but just as beautiful and unique.  Please look at pictures to find your favorite.  When you pick the color you want that will be the bracelet you will receive.
We hand make each bracelet to be unique and one-of-a-kind.