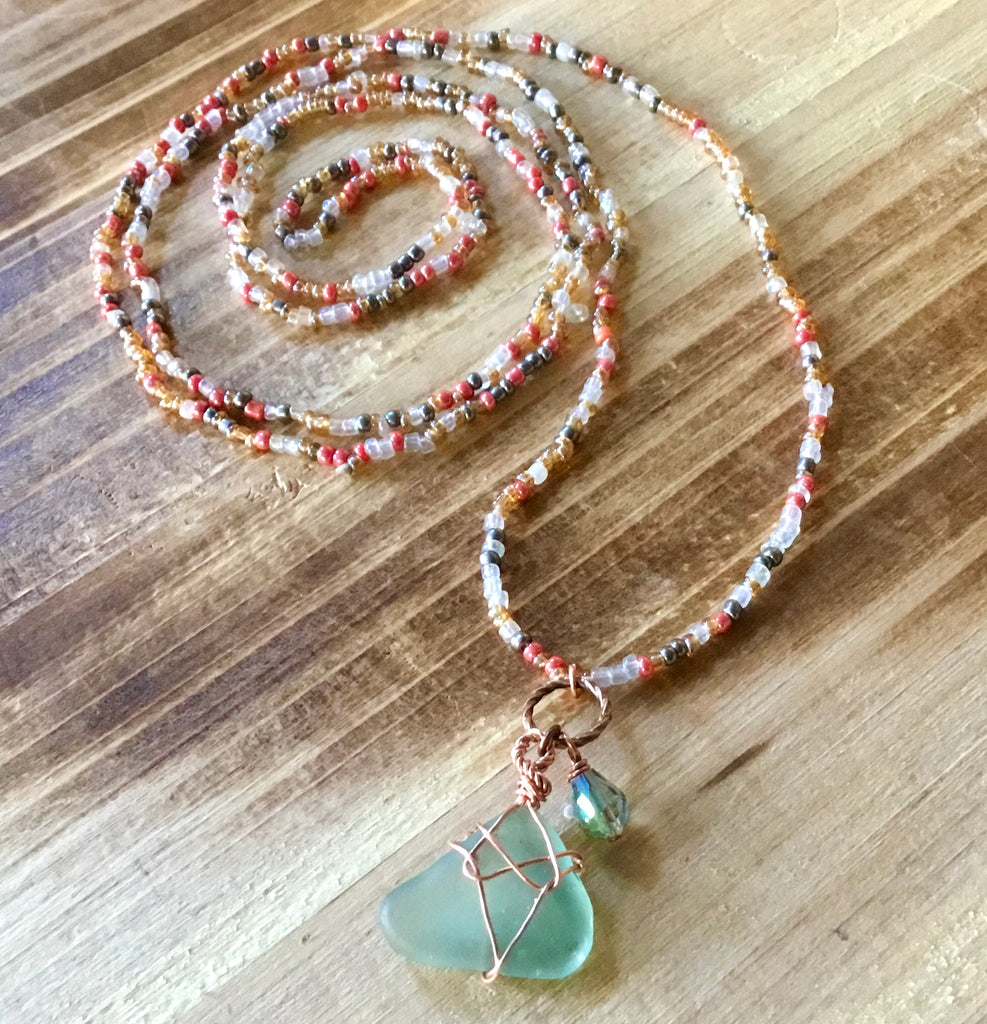 Summer Girl Seaglass Necklace
Summer Girl Seaglass Necklace
This stylish handmade necklace has a simple elegance for a colorful fresh look that will go with anything! It's made with tiny seed beads and a fine copper wire wrapped real Sea Glass Pendant.
Length is 36" claspless beaded cord.
Seaglass Pendants shapes and sizes may vary as well as wire wrapping. Each peice is hand made and unique.