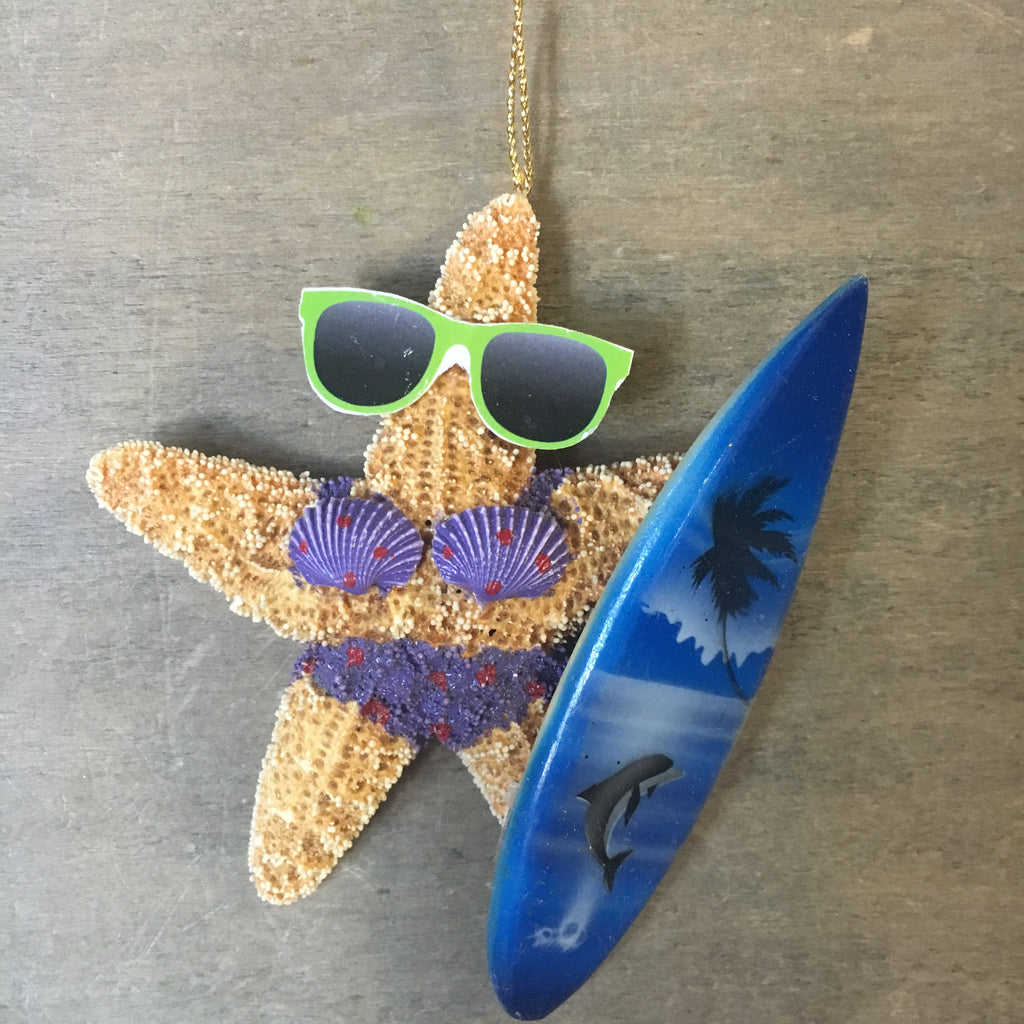 Starfish Surfer Girl Ornament
Starfish Surfer Beach Girl Ornament
Starfish handmade into this Festive Beach Girl Ornament

A Fun Ornament to Treasure

Approximate Size 4-5"

Hand made with Sugar Starfish, Painted Bathing Suit.
Choice of Color of Bathing Suit only.

No Choice of Sunglasses all Hard Paper. Surfboard Color Vary.

Each Ornament will vary due to the natural variations of the process. Handmade in Ventura, California at Sea Things.