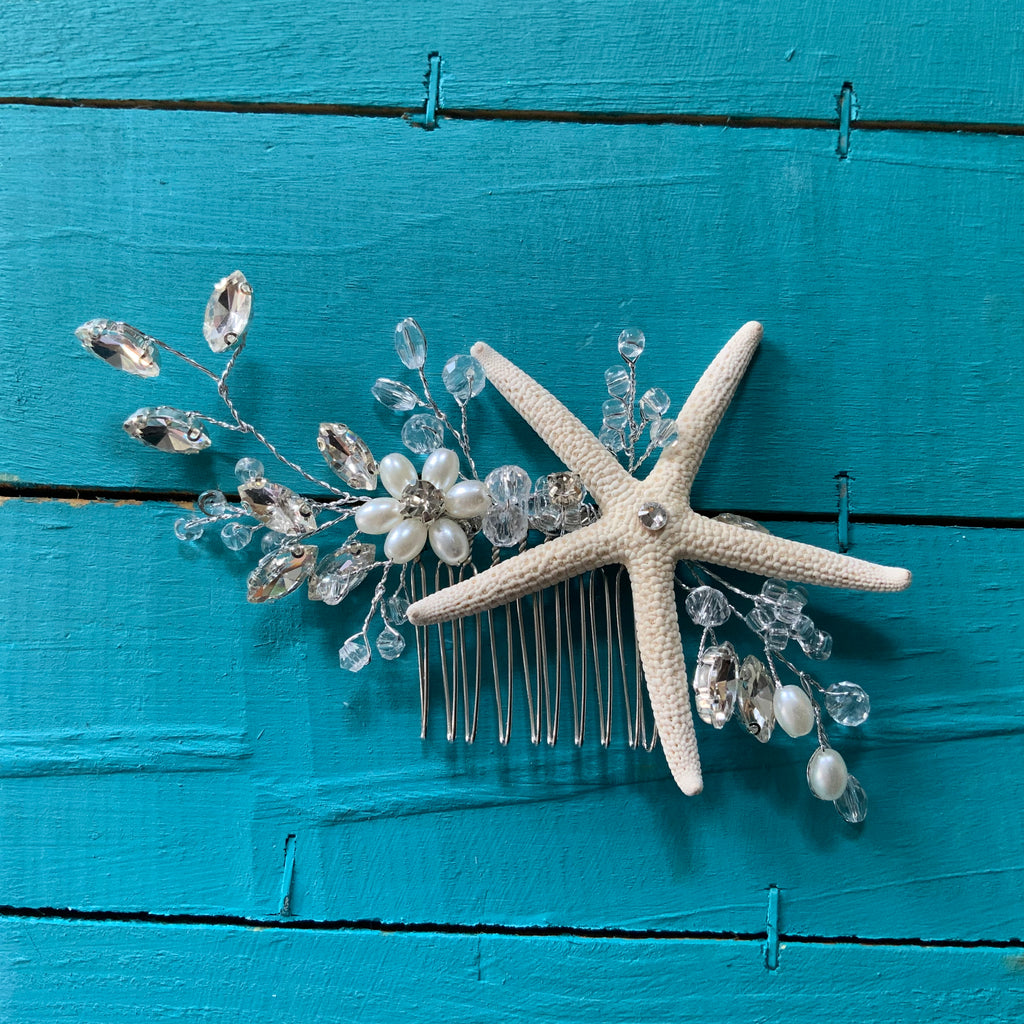 Starfish Pearl Combs
Starfish Pearl Comb

These starfish pearl combs were enhanced right here at Sea Things in Ventura, CA. Made with real starfish and shells, faux pearls, and crystal-looking glass jewels.
Perfect for a wedding or a formal event.
Each variant comb will look slightly different, but each will have the same basic design. Sold individually.
Combs range from 4" - 6" total in width