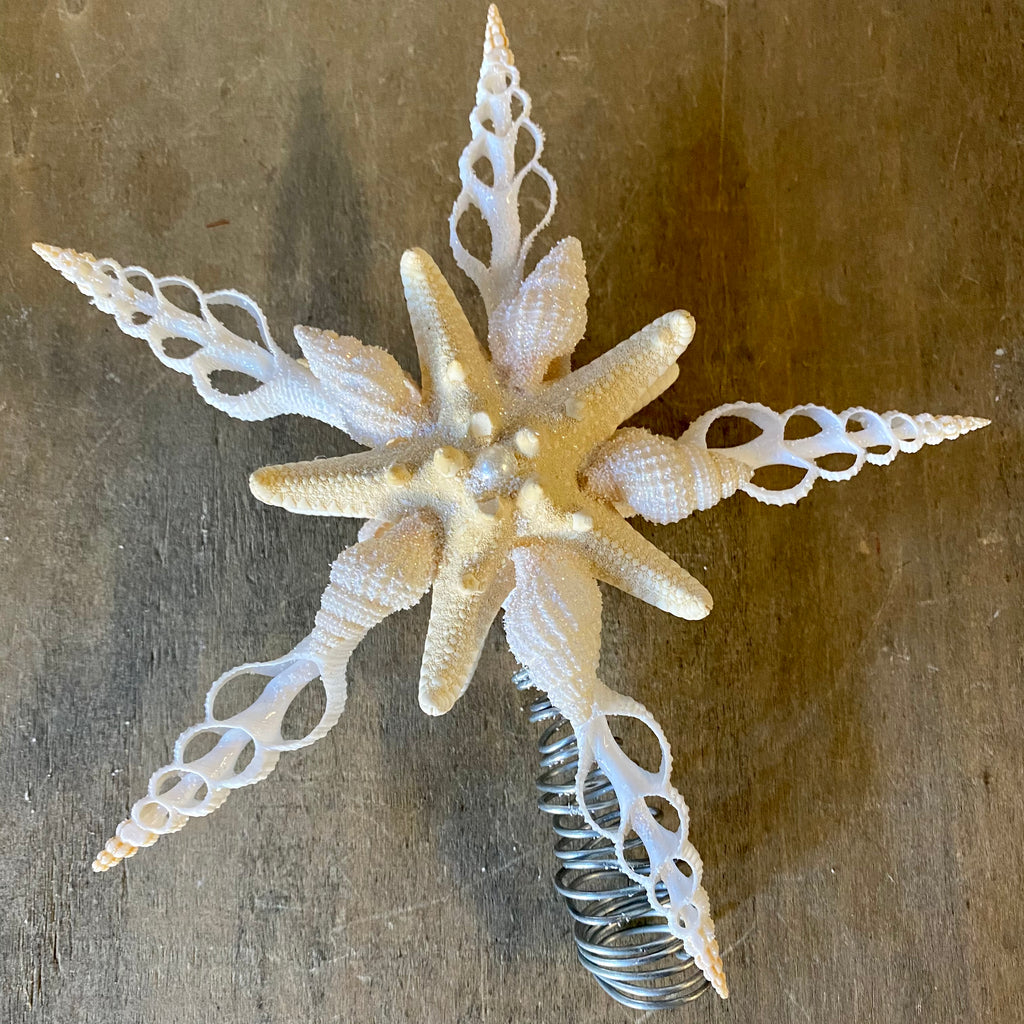 Sparkling Starfish Tree Top
Snowflake Ocean Christmas Starfish Star Tree Top.  
This Sparkling Star Tree Top is made with All Real Starfish and And Seashells. Hand picked for their beauty. Medium Size has a small imitation pearl on front center.  (Both can be made with or without pearl)- just mention in notes when ordering 
This Tree Top is 2 sided and has a Spiral wire in the middle to wrap around your Tree.
Approximate Size:
Medium: 5 Sliced Shells 7"-8"
Large:  8 Sliced Shells 9"-10"
Handmade here at Sea Things, Ventura CA.