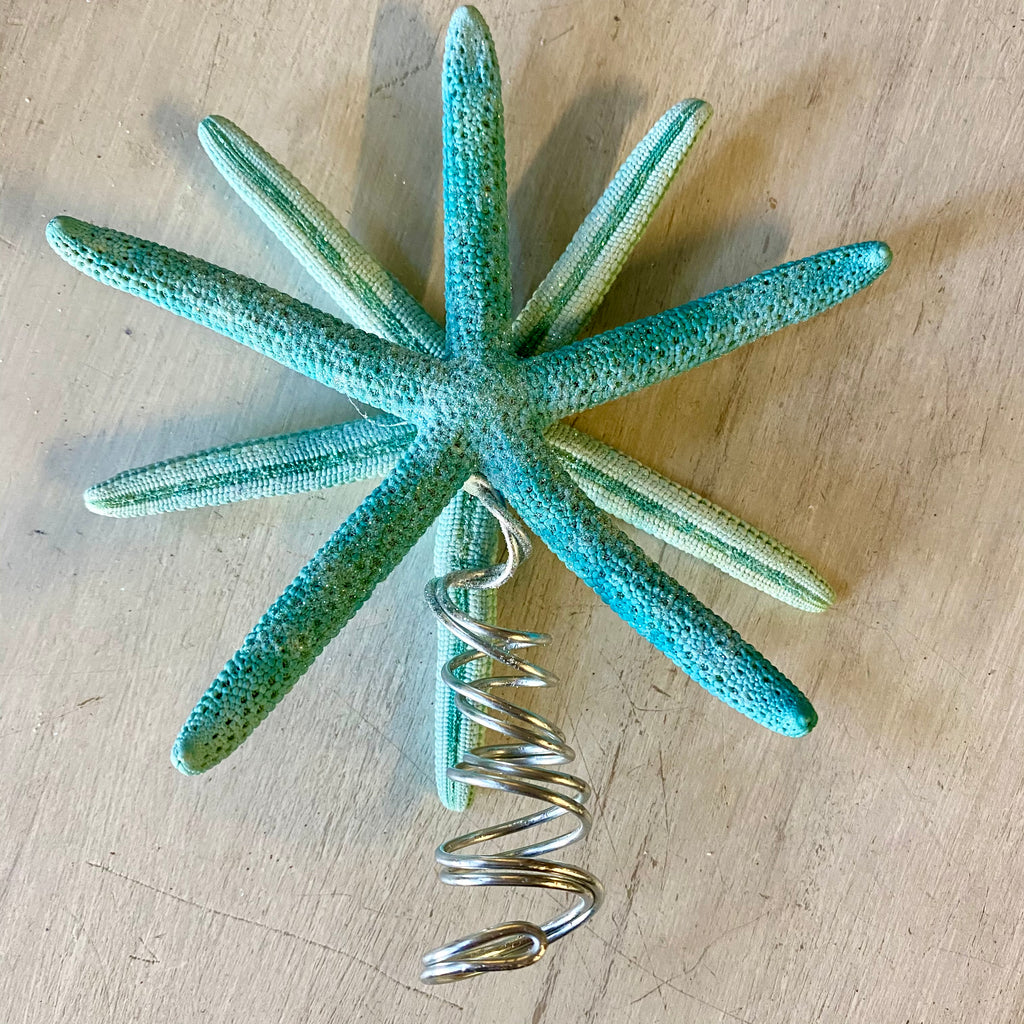 Sparkle Christmas Starfish Tree Top
Sparkle Christmas Starfish Star Tree Top.  
This listing is for a choice of a small Starfish Tree Top.
Choice of Variants:
Double Star is Two Turquoise Starfish with Glitter or No Glitter
Size Approximately: 4"-5"
Glitter Triple: The Larger Blue Starfish is Natural Blue and the smaller White Sea Star is Bleached White.  All Natural Real Starfish and Seashells. Hand picked for their beauty.  This Ornament looks Natural but has a little Glitter for Sparkle on the back of 2 of the Starfish.
This Tree Top is 2 sided and has a Spiral wire in the middle to wrap around your Tree.
Size is Approximately 4"
Handmade here at Sea Things, Ventura CA.