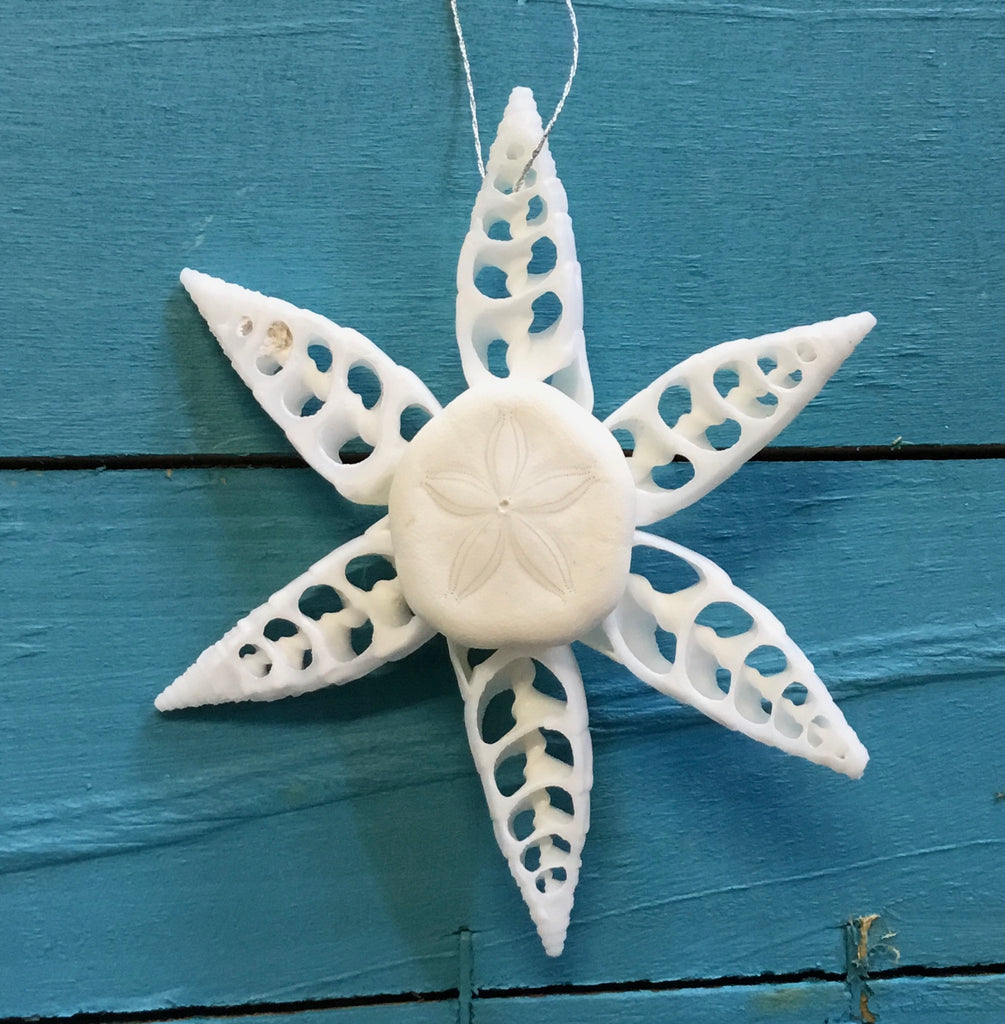 Snowflake Sandollar Star
Snowflake Sandollar Star
Winter White Snowflake Seashell Ornament.  This small Christmas Treasure is made with real Sand dollars.  This Seashell Snowflake is a 2 sided Sliced Shell Ornament with Sand Dollars on both Sides. This Sea shell Star tree ornament is a perfect gift for any Beach Lover.  This is made from naturally white sliced shells and Beautiful white Sandollars.
Size approximatly 3.5" inches di
 Star is made with 6 Shells
Hand made with a real Sand Dollar, silver twine and natural Seashells.
Each Ornament we make will vary due to the natural variations of the seashells.
Handmade in Ventura, California at Sea Things.