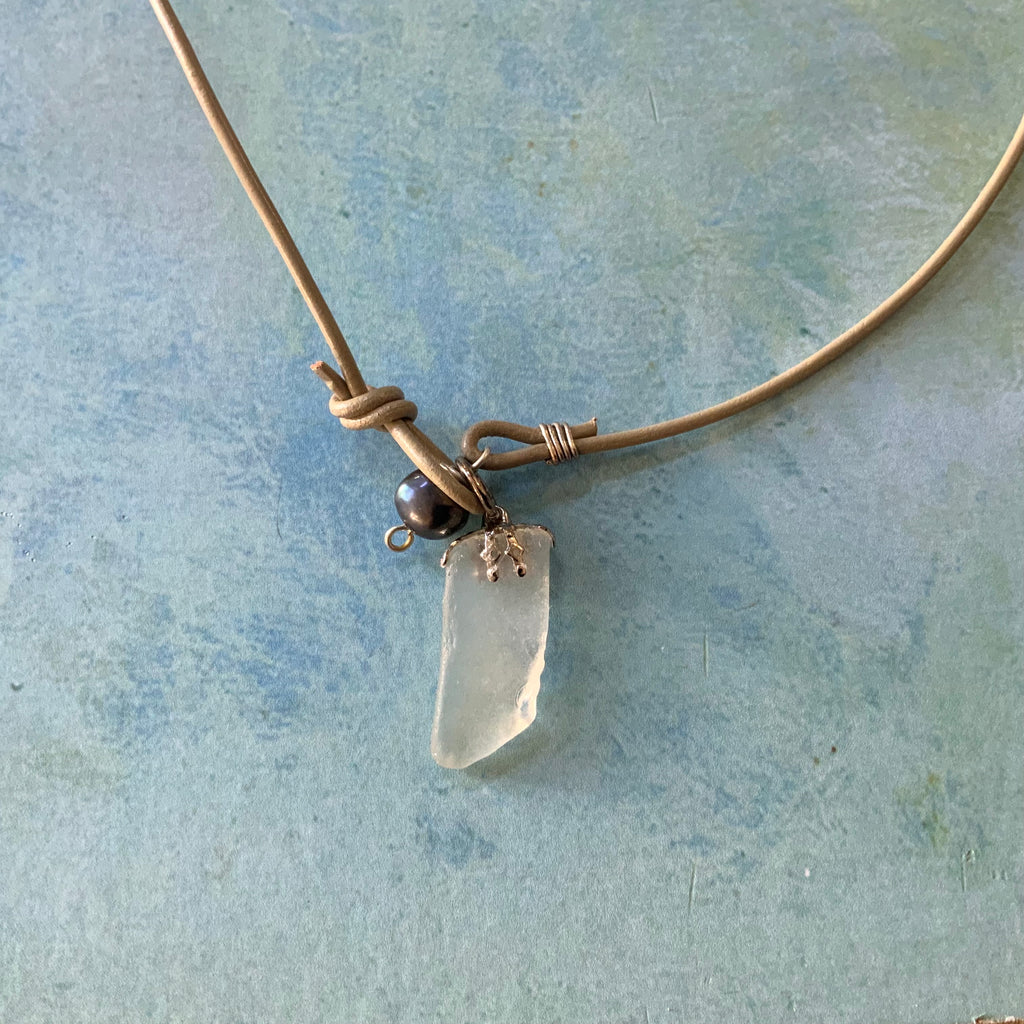 Simple Seaglass Pearl Leather Necklace
Simple Seaglass Pearl Leather Necklace
A simple yet beautiful Seaglass necklace made right here at Sea Things in Ventura, CA. Made with a single Seaglass piece, a mixed metal end cap, a natural fresh water pearl, and genuine Greek leather.
Can be worn with the single Seaglass piece in front, but has large jump rings so the the pearl clasp can hang beside the Seaglass piece as well (compare first and last photos for examples). Pearls may vary in color due to what we have.
The variants are based on the color of the Seaglass piece and the color of the leather. Leather colors may vary slightly.
***Due to the nature of Seaglass, each piece will be different than the ones in the picture, but all have the same basic design.
Perfect for anyone who loves Seaglass.
Approx measurements: all necklaces will be roughly between 17" - 19" long (unless specifically stared in the variant title); they are NOT adjustable.
Seaglass piece is about 0.75" - 1.5" or a little smaller.