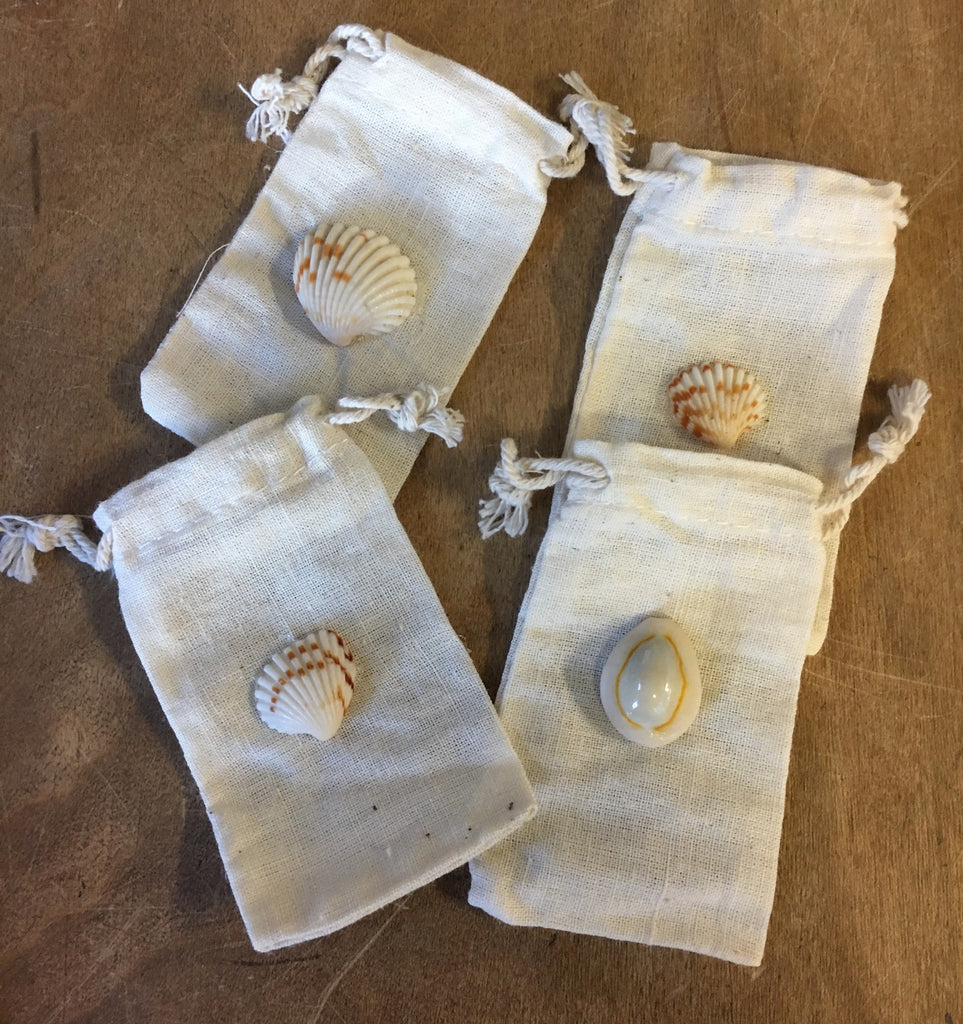 Shell Trinket Bag
Shell Trinket Bag- Seashell Gift Bag.
Small gift bags with small seashells glued to front of bags. Available in a soft cotton cheese cloth type of bag or a burlap material. Size and Colors Vary
All assorted Shells.
Approximate Sizes for cotton Muslin:
Tiny: 3" x 1.5"
Small 5.5" x 3"
Medium: 6" x 4"
Large: 8" x 5.5"
Approximate Sixe for Burlap:
Small: 2.75" x 3.3" (not available at this time)
Medium: 5.32" x 3.93"
Large: 7" x 5.2"