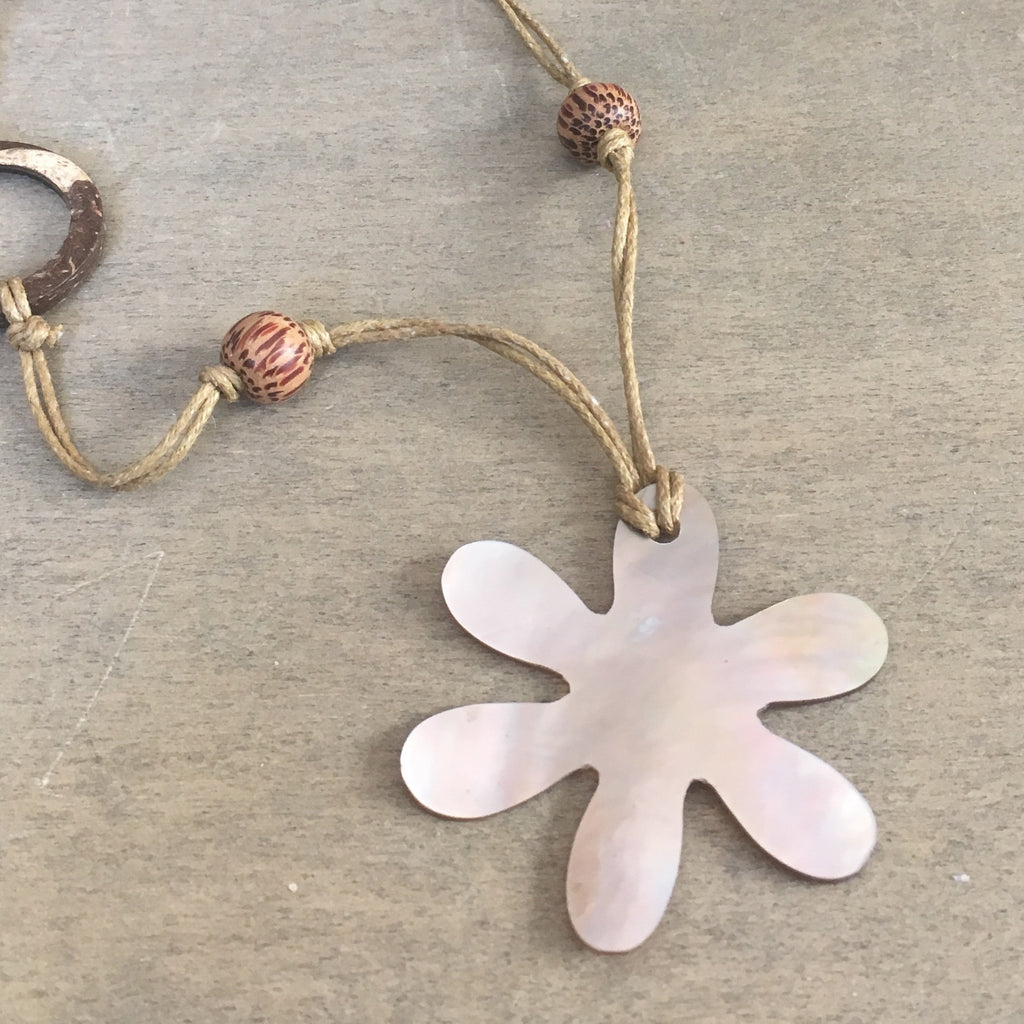 Shell Flower Necklace
Seashell Flower Necklace
A Flower from the Garden in the Sea, This Flower is made from Mother of Pearl Shell and is either a Natural Tan Color or White.
Tan has brown wood beads and Brown Coconut Ring Beads or White has MOP Beads.
Description:
Approximate Necklace Size: 22" Long on a Simple Cord Material.
Pendant : approximately 1 1/2" Diameter