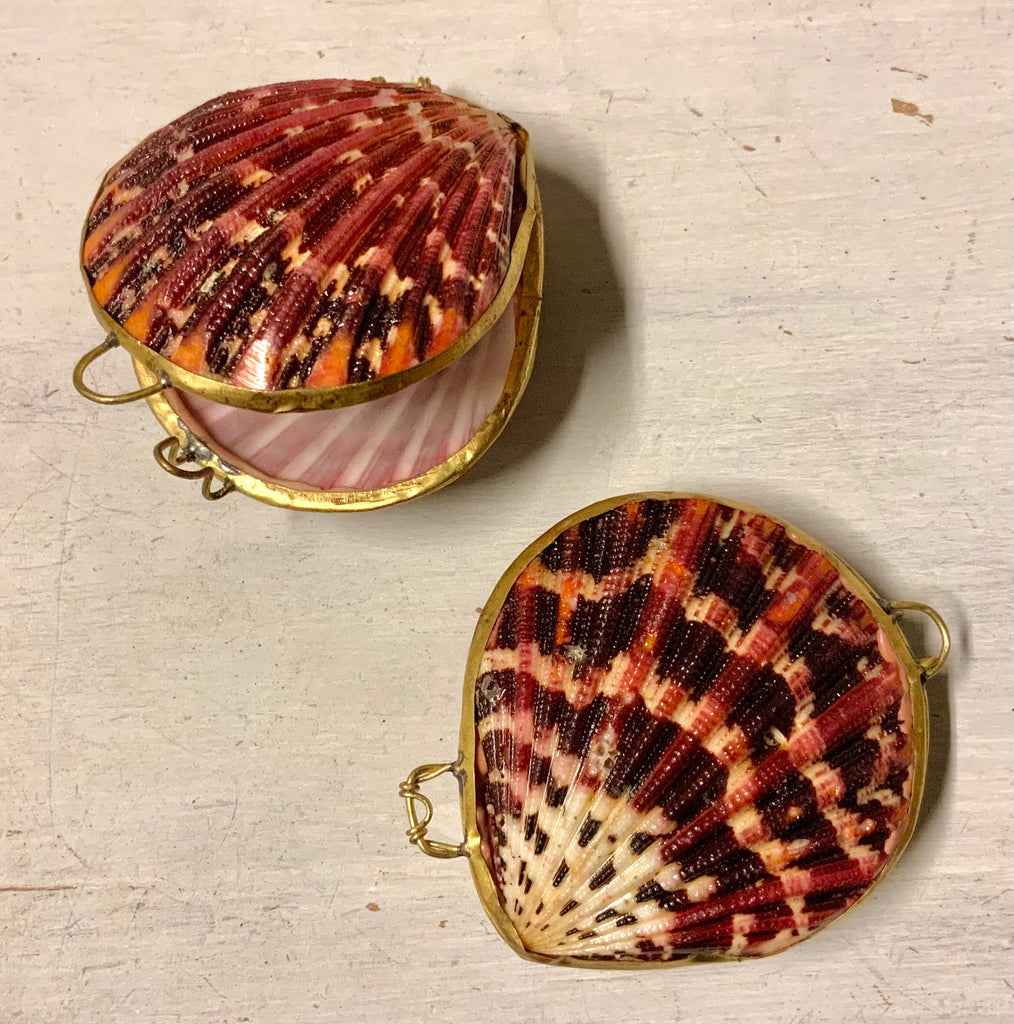 Seashell Coin Purse
Seashell Coin Purse
Beautiful Natural Seashell are bonded to form a useful compartment for keepsakes. Each real shell are naturally colorful with unique natural patterns or have man made stylish designs. Each purse is double-sided, bonded in a gold metal hinged frame with a wire pinch clasp. Choose from a wide array of shells and colors. Colors may vary slightly from photos. Each purse is sold in singles.


Approximate Sizes:  Small size range is 1.5" -2.5" Medium size is 2.75"- 3" Large size range  is just over 3" - 6"
(shell type determines the price points)
Some shells are more sturdy than others.  The natural shells tend to be more sturdy.
   The shells that are polished or Pearlized have a layer of the natural shell that is taken off to make them so pretty.  This also makes them delicate.  These are less functional and meant to sit and look pretty.