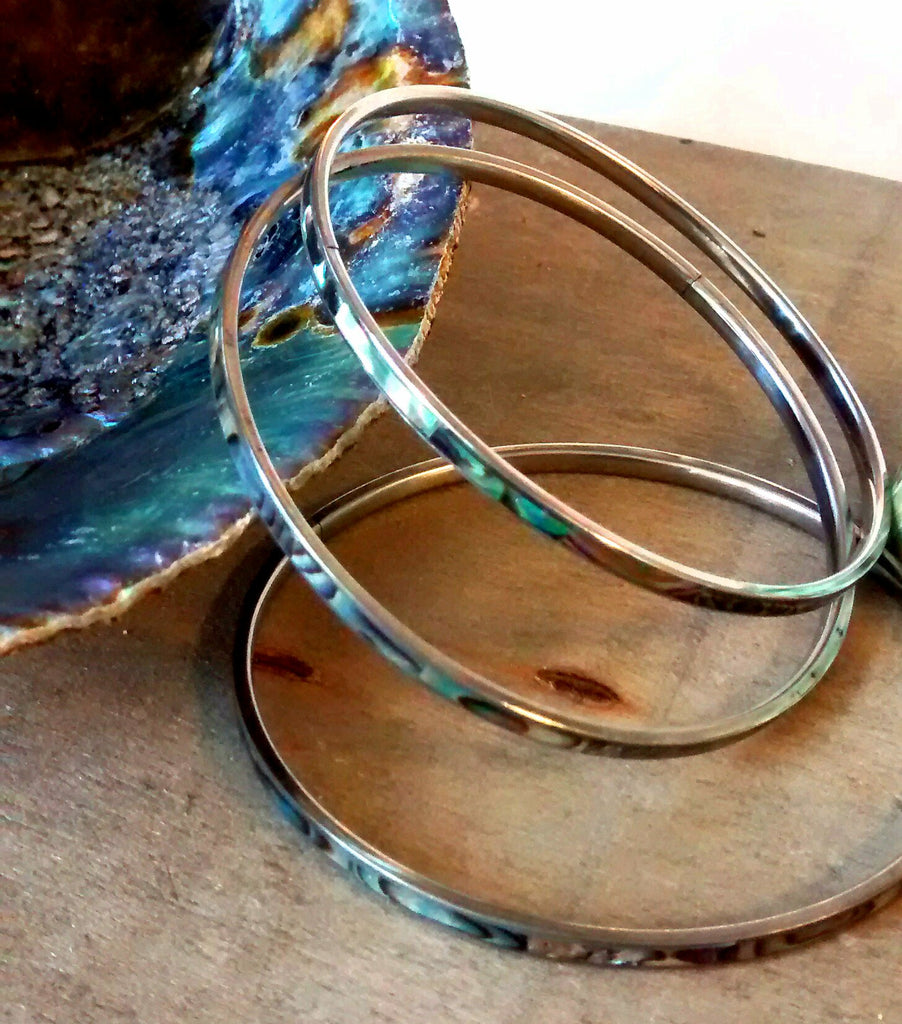 Shell Bangle Bracelet
Shell Bangle Bracelet 
These Gorgeous Bangles are inlaid with Genuine Shell: Red Abalone, Green Abalone, Green Turbo, Trochus Shell, Nautilus Shell, Pearlized Turbo, Lion's Paw, Turbo Samticus ( aka brown turbo).  All are Natural in color except the dyed Pearl clam.
All are Gorgeous. Please See pictures to choose.  
These are fragile and must be worn with some care. We are not responsible for breakage.  The shell can crack if you hit them on something hard.  Also warning the sizes are on the small size.