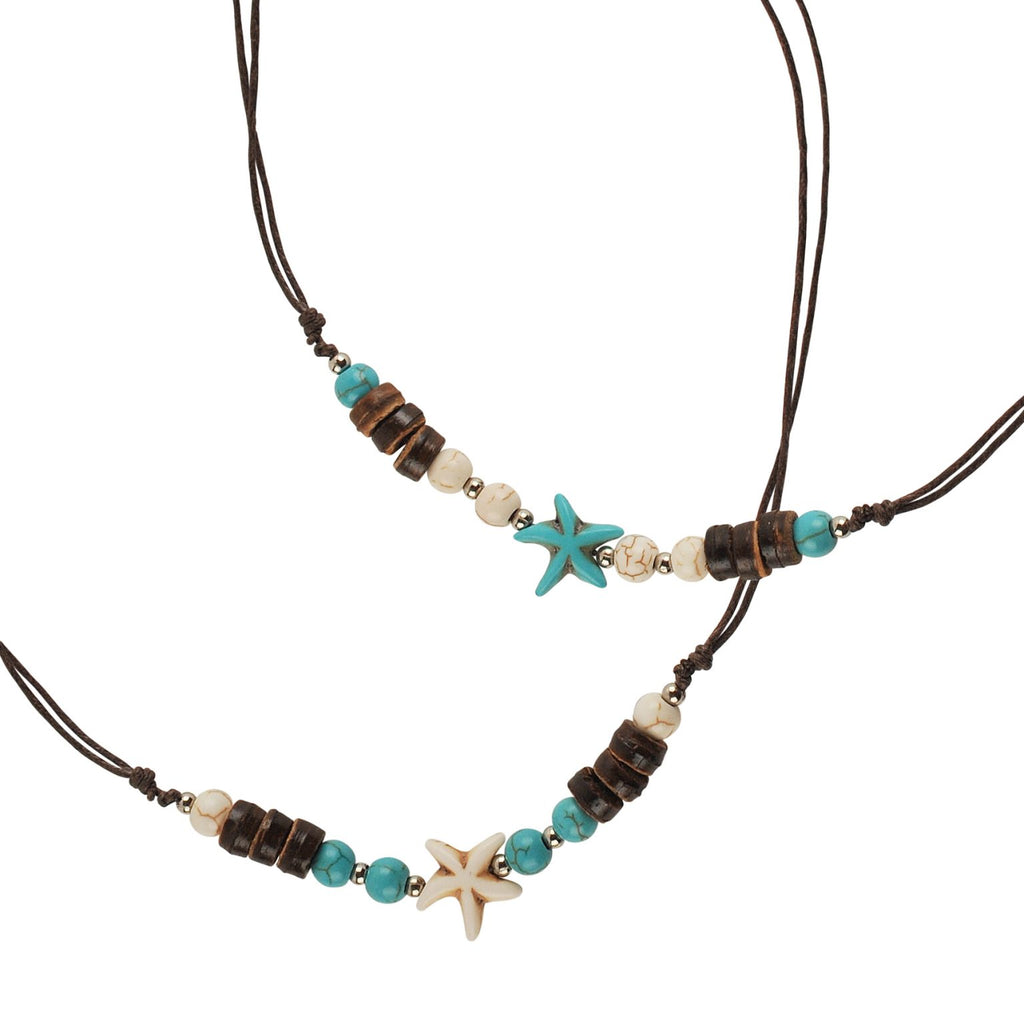 Seaside Starfish Howlite Necklace
Howlite Beach Slide Bracelet
This cute bracelet is sure to be a favorite. Its brown cord is done with adjustable  knotting, with turquoise colored beads and a simple Turquoise or Cream colored sea turtle or starfish bead that would look good with almost anything.
Adjustable slip knot that fits most sizes 
Choice of color, price is for one necklace.