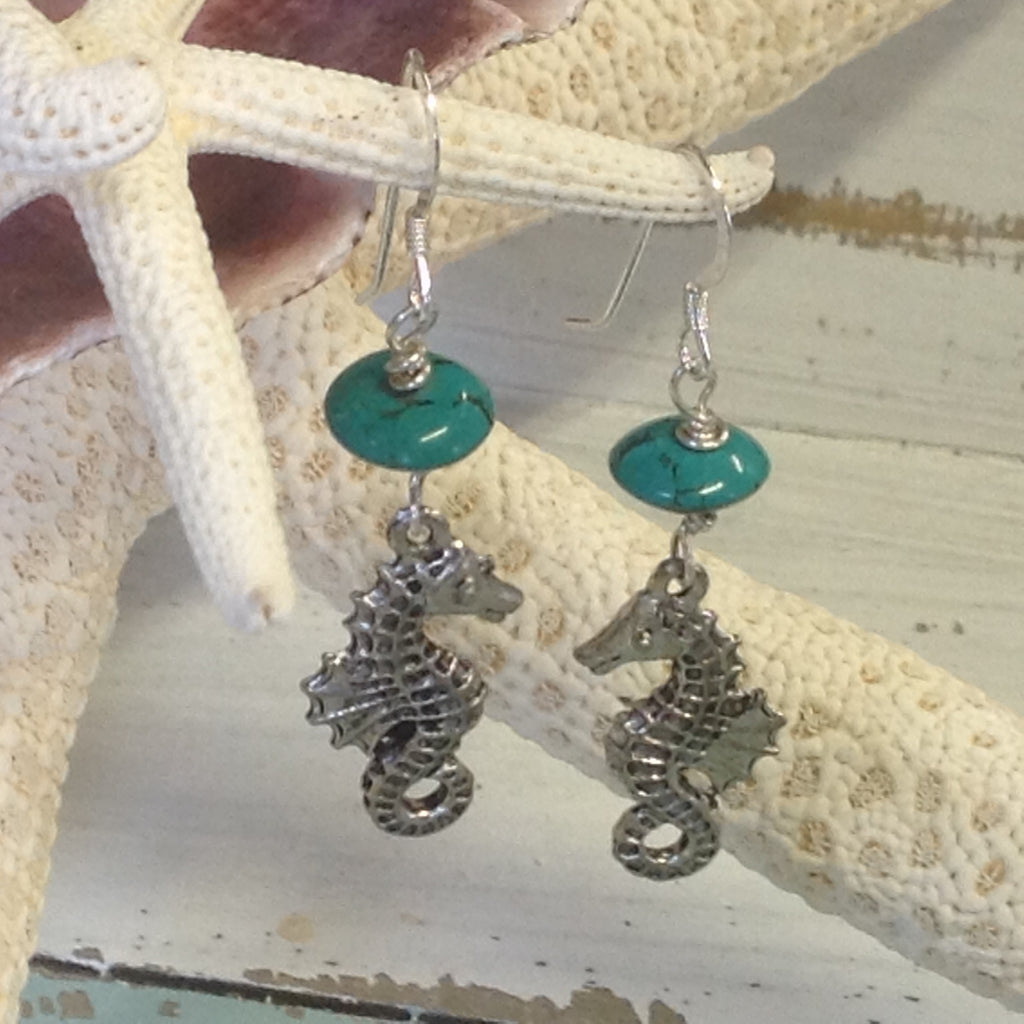 Seahorse Love Pewter Earrings
Seahorse Love earrings Available now with the Seahorse being Pewter.
Hand Made by a Mermaid at Sea Things in Ventura, CA
Great gift for that Lovely Beach Girl in your life who loves to be near the Sea.
Made with sterling ear hooks & Seahorses are pewter.
Please see photos for what is currently in stock. Custom requests welcome!