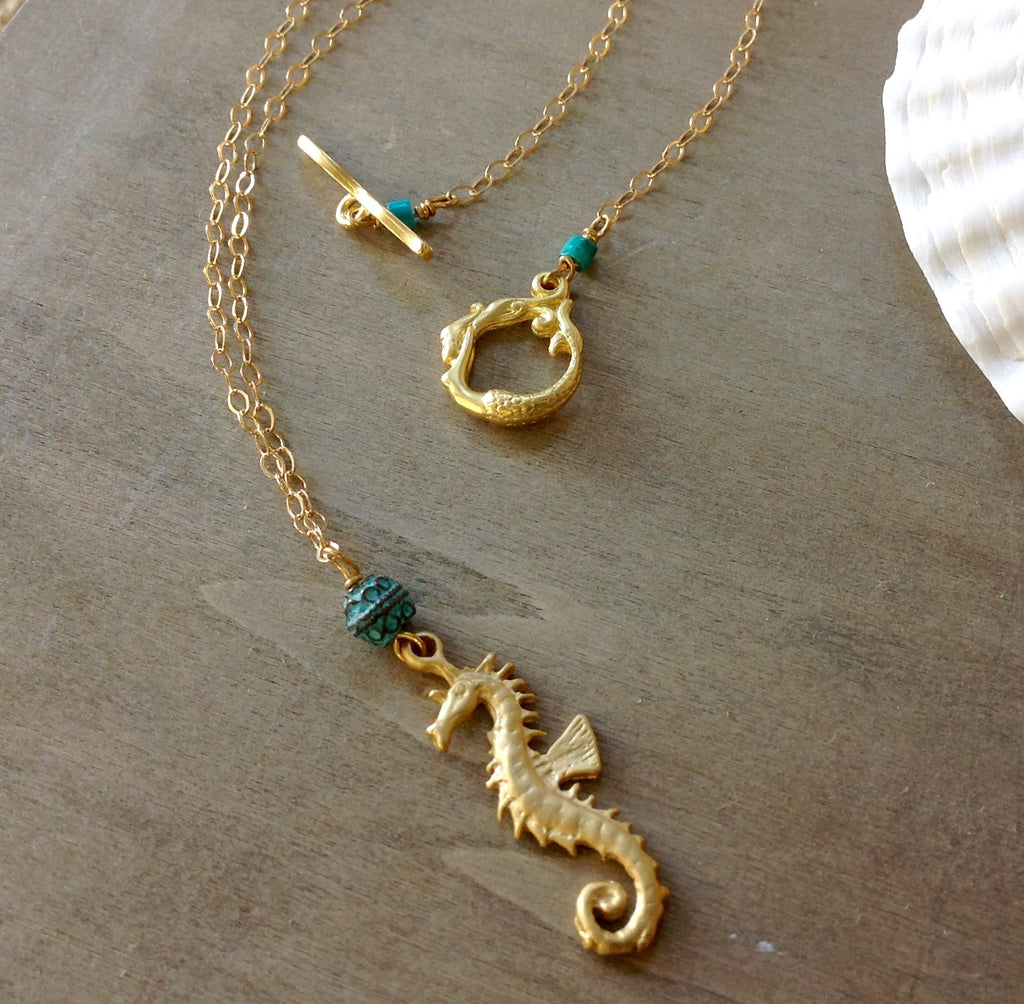 Seahorse Gold Necklace
Seahorse Gold Necklace
This Seahorse Necklace is handmade here at Sea Things with 18k gold Electroplate over Sterling Silver Pendant and clasp. This Seahorse Necklace has a Matte Gold look.  The Seahorse has a brass sea green metal bead.
More Sealife Necklaces available in this listing: All are Handmade with Matte Gold Charm pendants accompanied with a Matte gold mermaid clasps and a gold plated chain. Beads are either glass, metal, or crystal. 
Every necklace is unique in its own way, but they all grasp the essence of the sea.
Description:
Color: Matte gold
Measurements: Chain with pendant :
     Shell & Seahorse: 17" Long 
     Small Mermaid: 16 1/2"
     Anchor: 17 1/2"
     Sand Dollar: 15 1/2"