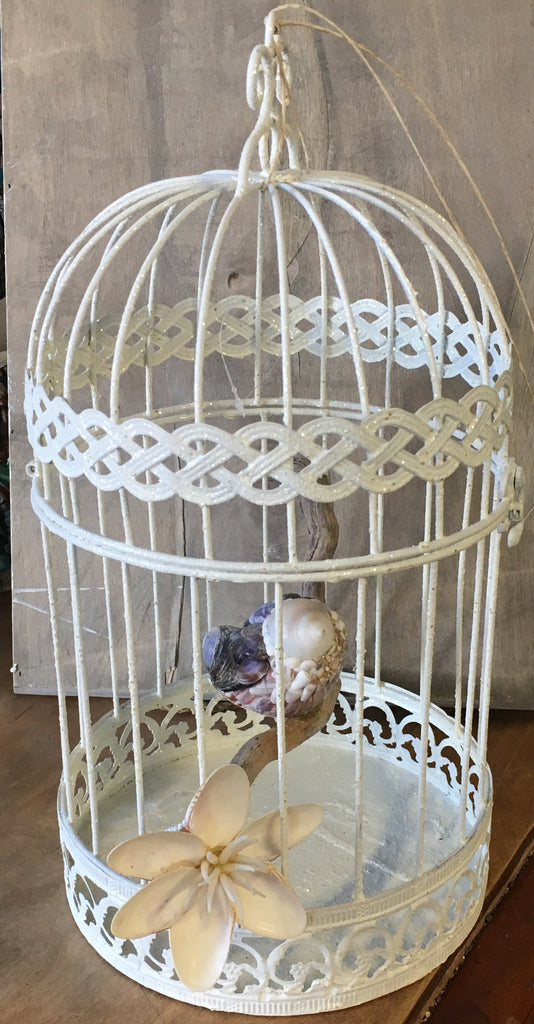 Seahell Little Birdy
Seahell Little Birdy Bird Cage
This Little Seashell Bird is in an antique white metal Birdcage.  Perched upon his Driftwood Branch. The Driftwood branch also has a beautiful handmade Natural Shell Flower on the end sticking outside the cage.  A Perfect No Maintenance Pet.  Handmade here at Sea Things. Truly One-of-a-kind piece of Art.
Bird Size is approximately 3"x2". Cage Size is approximately 15" high by about 10" wide with the Shell Flower.