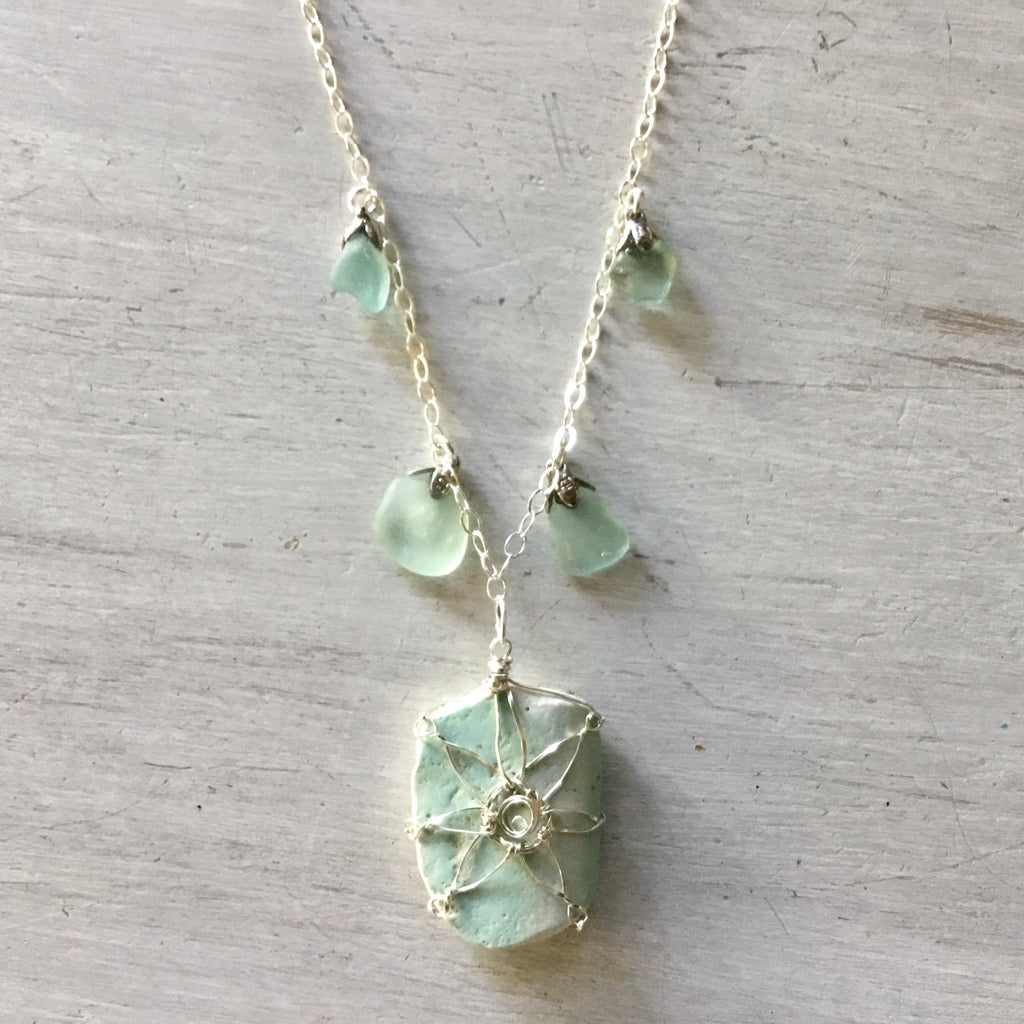 Seaglass Sun Pottery Necklace
Seaglass Sun Pottery Necklace
Hand made right here at Sea Things in Ventura, CA, using natural sea pottery as the pendant, wire wrapped using sterling silver wire, sterling silver jump rings, on a sterling silver chain, and a sterling silver hook clap. The small sea glass pieces lining the chain are natural pieces of Ventura Ice blue Seaglass, with mixed metal end caps and silver-plated jumprings.
A beautiful and unique piece of art for anyone who loves sea glass, sea pottery, or one-of-a-kind jewelry.
Approx. Measurements:
The necklace is 19.5" long (including clasp). The main sea pottery pendant is 1.5" long (including the jump ring) x just under an inch wide.