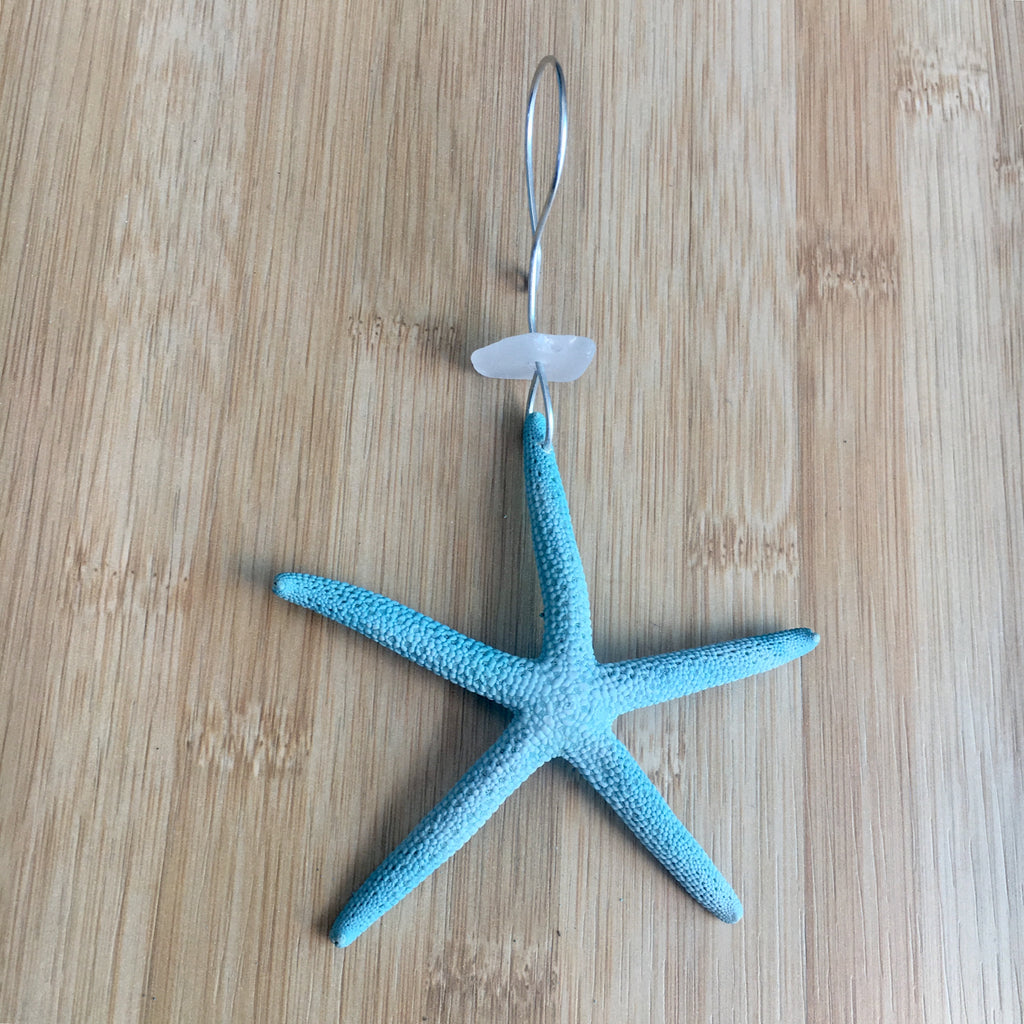 Seaglass Star Ornament
Seaglass Starfish Ornament
Choice of Starfish: Bumpy Teal Blue Star, Turquoise Bumpy Star, Soft Blue Pencil Star or Turquoise Pencil Star
This enchanting Blue Star Ornament is made with with a blue Starfish and a piece of Natural Seaglass found on Santa Barbara or Ventura CA Beaches.  This Starfish Ornament is hand made using Real Starfish that have been dyed the Blue Colors.
Size: Approximately
Bumpy Stars: 2"-3.5"
Pencil Stars: 3.5"- 4"
Starfish and Seaglass is all Natural may differ slightly than their pictures.