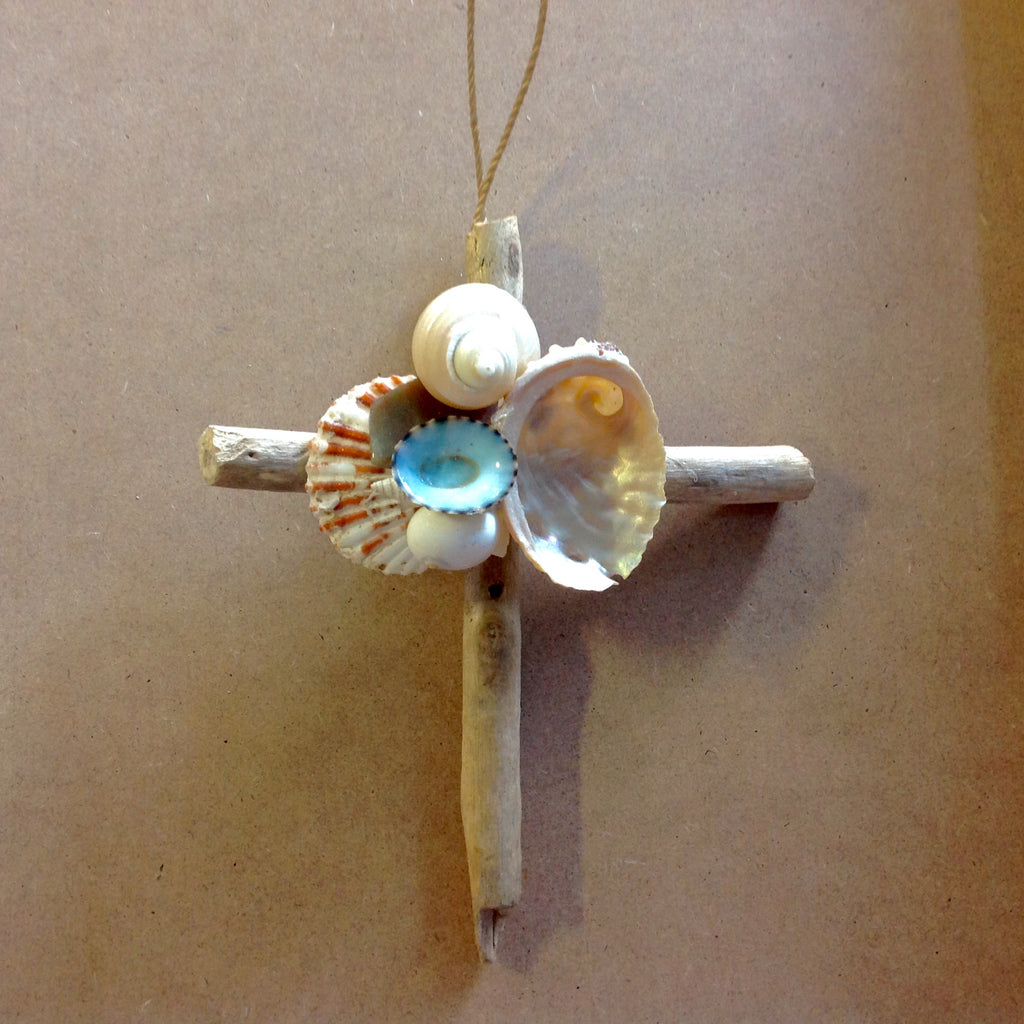 Seaglass & Seashell Cross Ornament
Seaglass & Seashell Driftwood Cross Ornament
A Shell Cross is a perfect gift to remember the reason for the Season.
They are between 4-7" inches long.
Hand made with a real Abalone and Seashells. It also has machine-tumbled seaglass on it.  Colors are assorted.
Each Ornament will vary due to the natural variations of the Seashells and glass, but will have the same rough design.