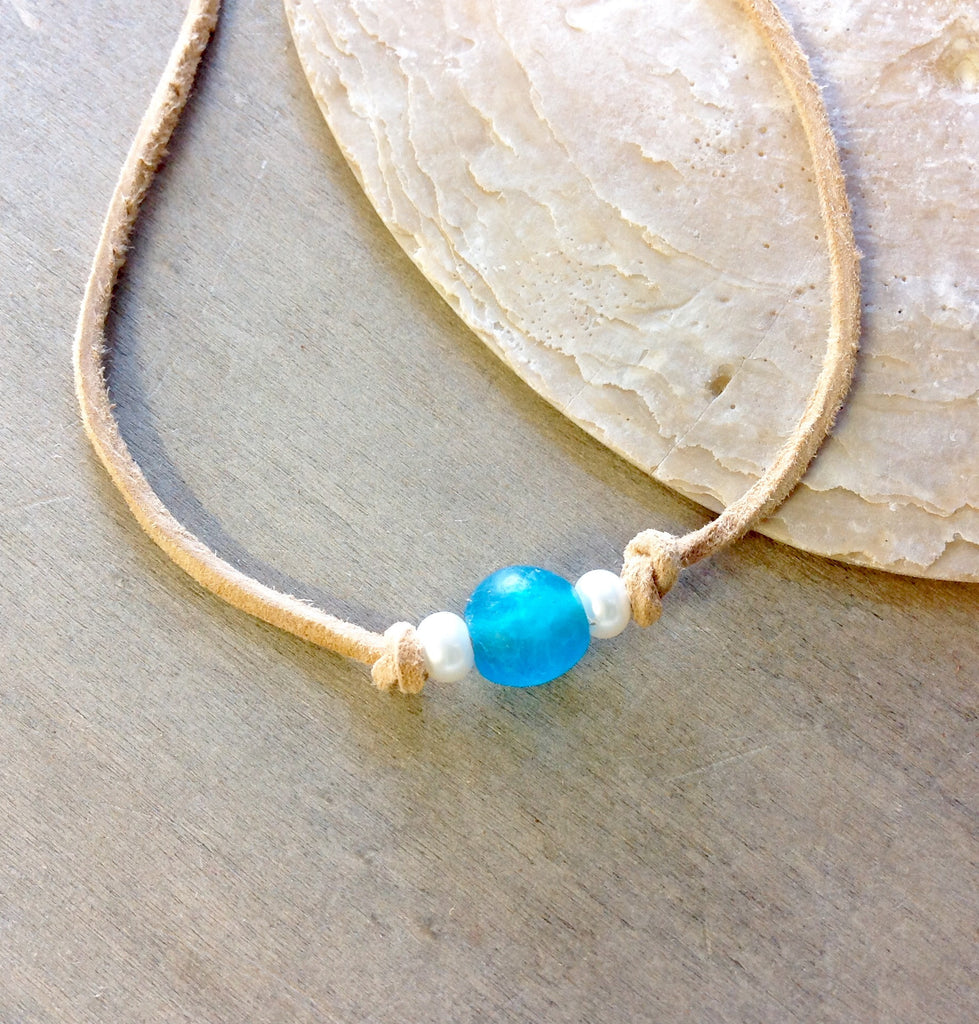 Seaglass & Pearls Leather Bracelet
Seaglass & Pearls Leather Bracelet
Simple and Colorful!  This Seaglass, Leather and Pearl Bracelet is so fun to wear.  Each bracelet is adjustable with a slip knot on the leather.  Each Bracelet comes with one Sea Glass bead and two White Fresh Water pearls.
Size is Approximately 6"-8" or We can make custom size Too! 
This listing is for your choice of leather color and your choice of Seaglass Bead color.  Seaglass beads similar to picture but may vary slightly.
*Please select Leather Color: Blonde, Caramel, Dark Brown or Black.
*Please Select Seaglass Bead color: Aqua, Green, Blue, White
Materials on Each Bracelet:  Soft Suede Leath, Fresh Water Pearls, African Recycled Glass (AKA Seaglass beads)
Most color choices will be made to order unless you see a picture listed.  Please allow a few days for the Mermaids here at Sea Things to be Creative and make your Bracelet.
 Please look for more Seaglas, Pearl  and Learher listings!