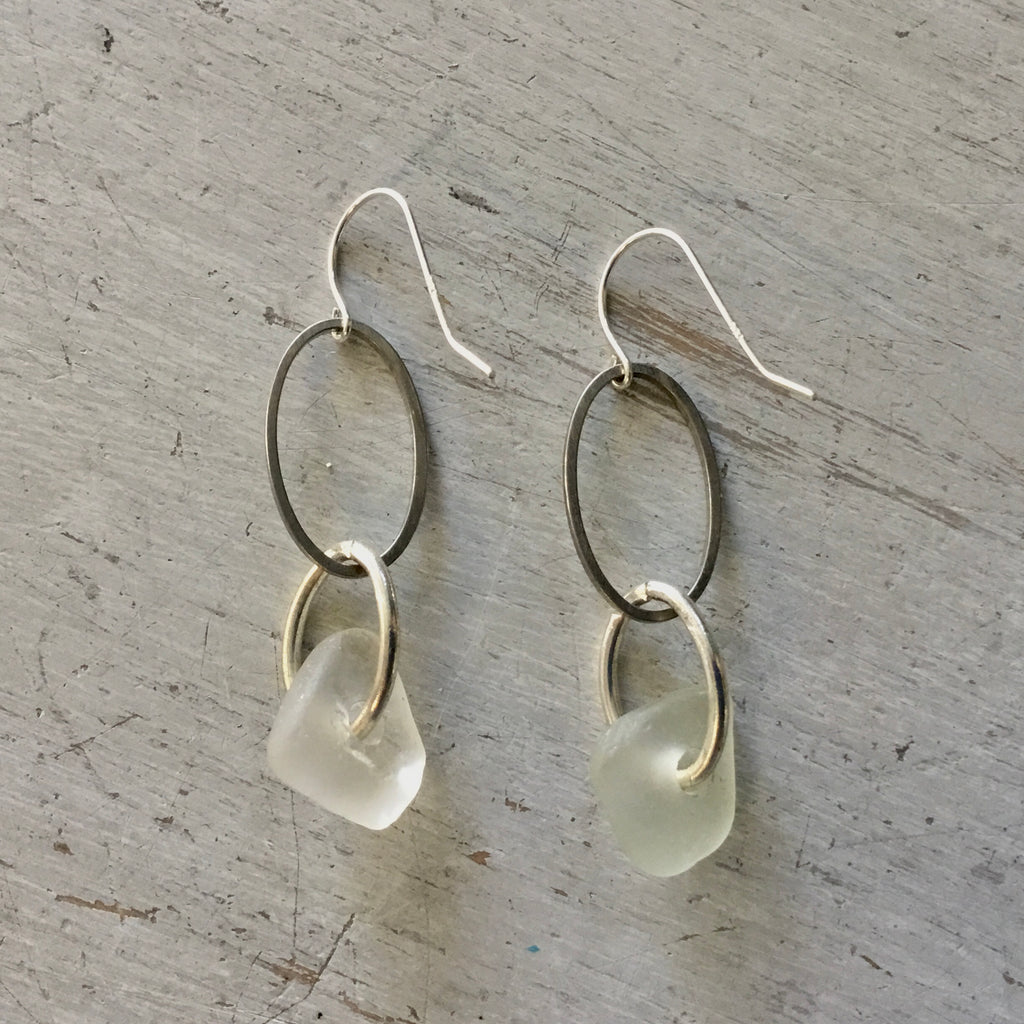 Seaglass Loop Earrings
Seaglass Loop Earrings
Beautiful Seaglass earrings made with here at Sea Things in Ventura, CA. Made with drilled natural Seaglass found on a variety of Ventura Beaches, mixed metal simple loops, and sterling silver ear wires. Perfect for anyone who loves sea glass earrings.
Variants are based on the coloration of the Seaglass, and the size of the first loop connected to the earring wires (please see last picture for examples).
Approx Measurements:
Small: 1.5" in. & under
Medium: just under 2" in.
Large: hangs 2 1/8" in