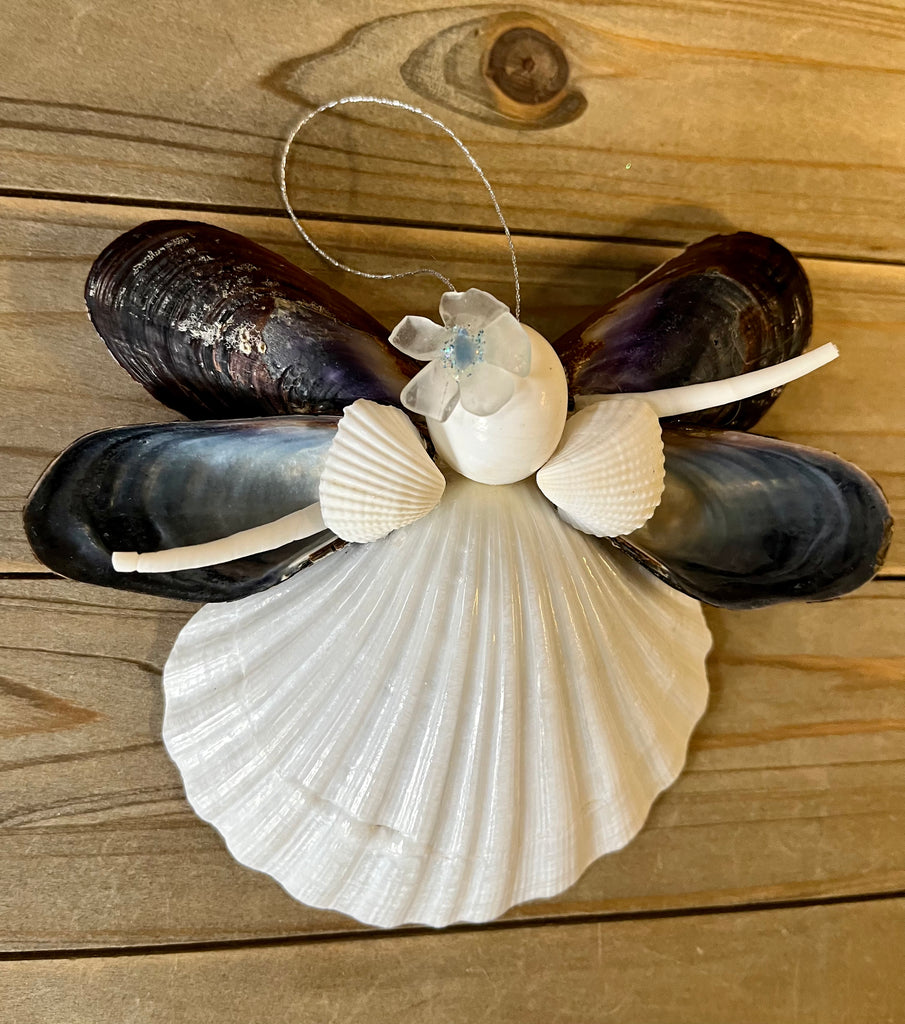 Seaglass Flower Angel
Seaglass Flower Angel
Our Seaglass Flower Angel are all Unique and handmade here at Sea Things in Ventura CA. Each Angel has a Beautiful Scalloped Seashell.   Her face is a white moon snail or a Pink Tellina Shell.  The Angels all have Different Seashell Wings.  All have a handmade Seaglass Flower made with local California Seaglass. Flower colors vary.  Some have pearl centers and some have all Seaglass.

Skirt Size is approximate: 4"x 3"
Overall size varies between 4"-6"
Each Angel is handmade here at Sea Things in Ventura. Each one may have slight color and size diffences, but very similar. Custom price may vary.
Please inquire by email about Shipping prices for ordering Multiple Products.