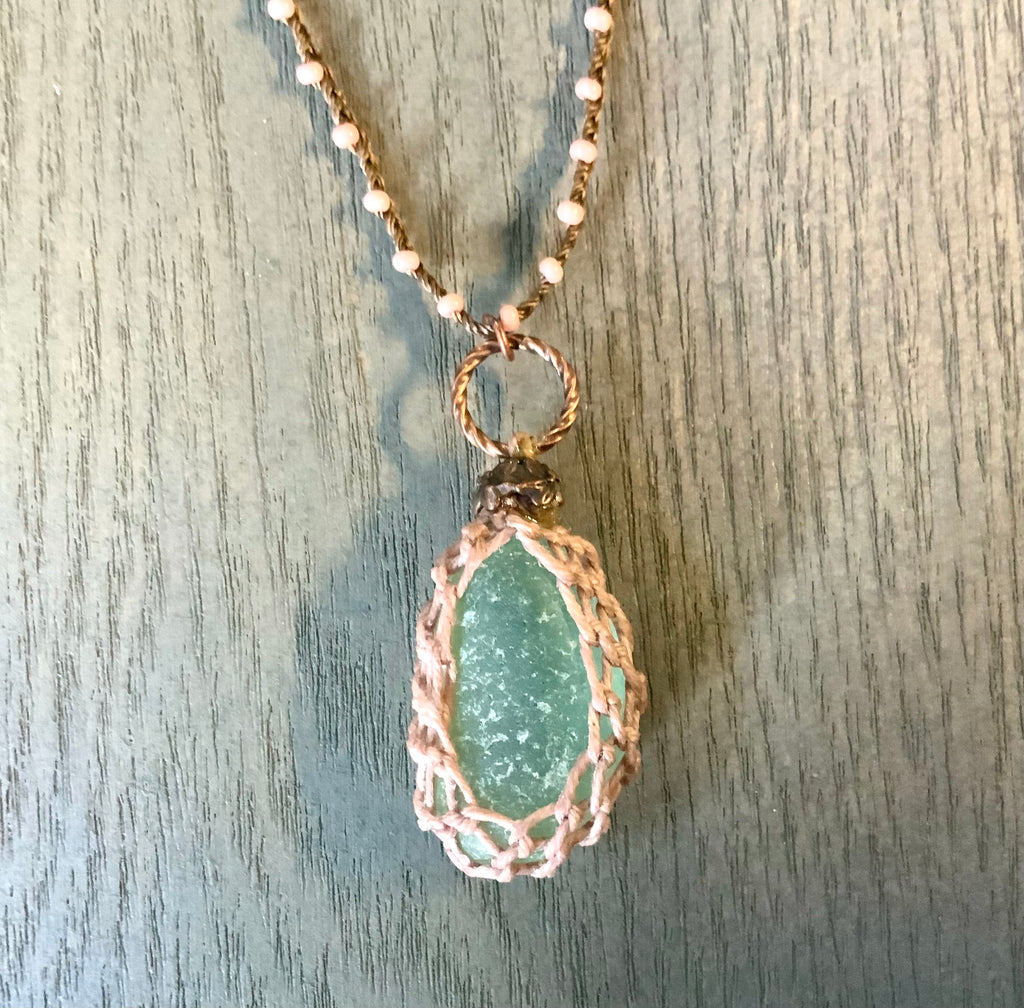 Mermaid Tears Necklace
Mermaid Tears Necklace
These Mermaid Tears all all wrapped up and cared for by a mermaid.  The best part of being a mermaid is even your tears are beautiful.  Handmade Macrame Seaglass Necklaces are all handmade and unique incredible things!
Handmade Pendants and embellishments by the Mermaids here at Sea Things with the Love of the Sea and with a Woven Nylon Necklace by Betty Belts. 
Seaglass shape size and color may vary slightly. Net webbing may vary in style, and Irish linen on the pendant may vary slightly from necklace cord color.
Pendant necklaces vary in styles and materials. Options reflect the sea glass color, cord color and bead or braid color,  and cord length and clasp material.