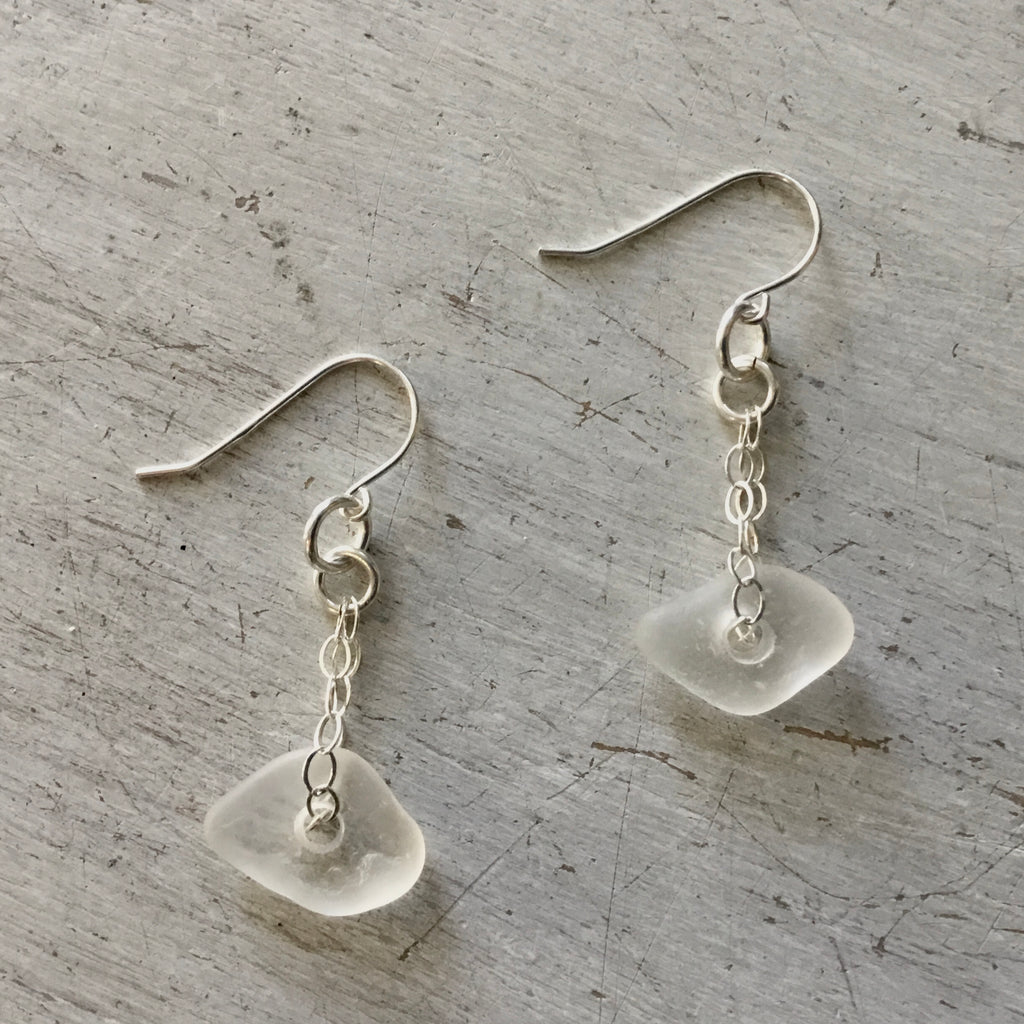 Seaglass Chain Dangle Earrings
Seaglass Silver Chain Earrings
Beautiful and simple Seaglass earrings made right here at Sea Things in Ventura, CA. Made with drilled natural Seaglass pieces found on our local shores, with sterling silver chain and sterling silver ear wires.
A one of a kind gift that is perfect for anyone who loves Seaglass.
Variants are based on the color of Seaglass.
Approx. Measurements: hangs 1.5" - 1.75" long (including ear wire)