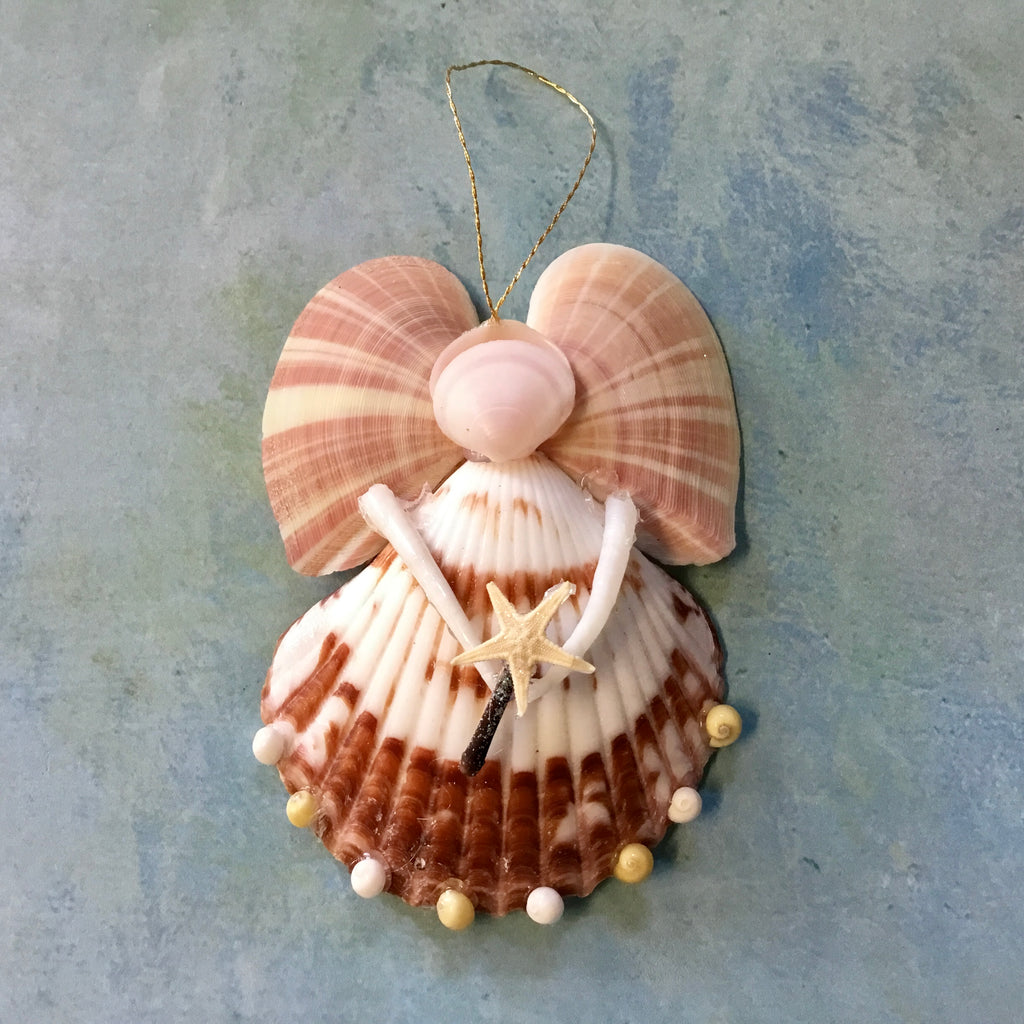 Sea Wand Angel Ornament
Sea Wand Angel Ornament
This beautiful Angel was hand made right here at Sea Things in Ventura, CA.
Made with a Calico Scallop Shell for her skirt and real Starfish on the wand.
Measurements: Approx 3" W x 3.5"-4" L
Each angel will be slightly different due to the nature of shells, but all will have the same basic design.