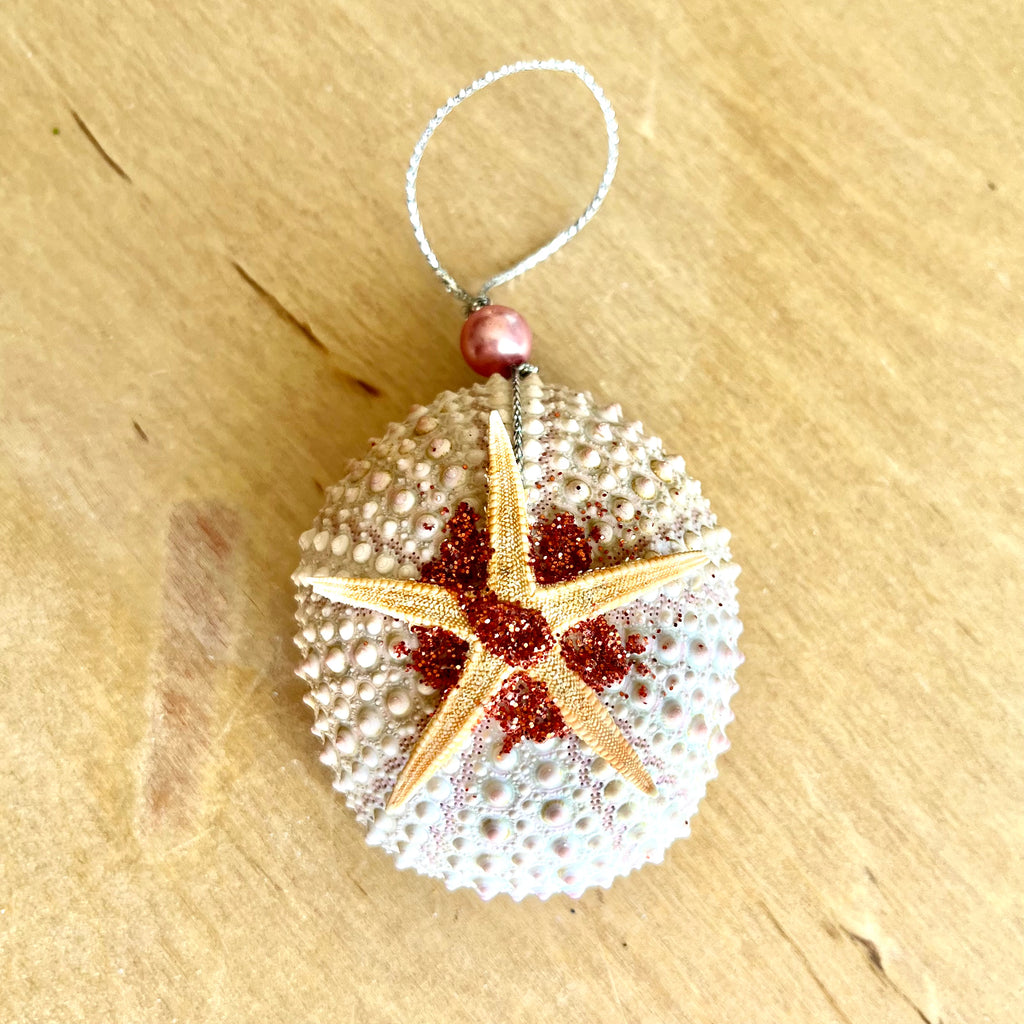 Sea Urchin Starfish Ornament
Sea Urchin Starfish Ornament
This enchanting ornament is made with real Sea Urchin and Pink urchin has a Starfish, lightly glittered to sparkle.
Measurements: Approximately  
Small Pink Urchin: 2" x 2"x 1"
Large Flower Urchin (no Starfish) 2.5"x 2.5"x 1.5"
Flowers on larger urchin are like sequins.
Starfish with Sparkling flowers is on the Sparkling Starfish Ornament Listing.