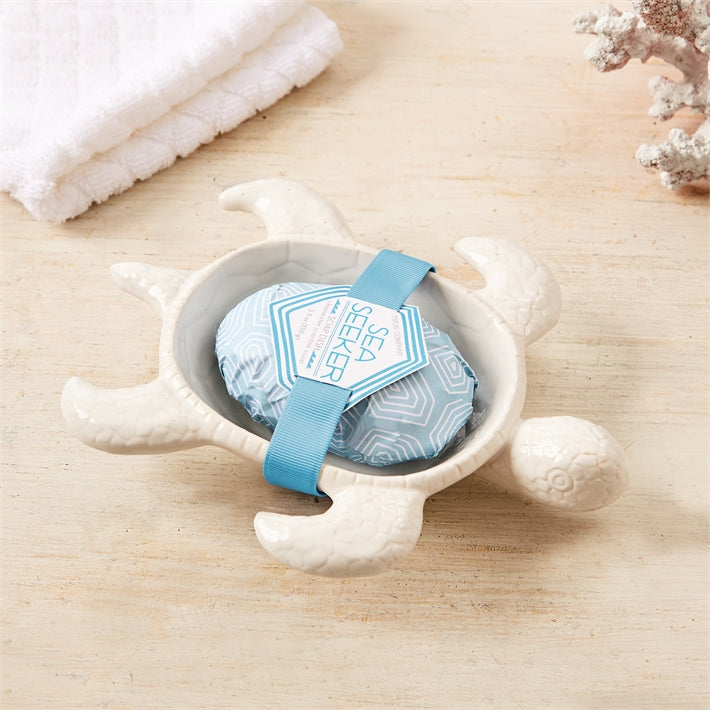 Sea Turtle Soap Dish
White Sea Turtle Dish with Scented Soap
Use as a Soap Dish Or Perfect decorations for any party, or you can also use it as a little trinket bowl. This small bowl can be used for almost anything.  
Made with ceramic with a white glossy finish. soap scent: clearwater.
*scented soap included. 
approx 8" x 6.5" x 1.25"