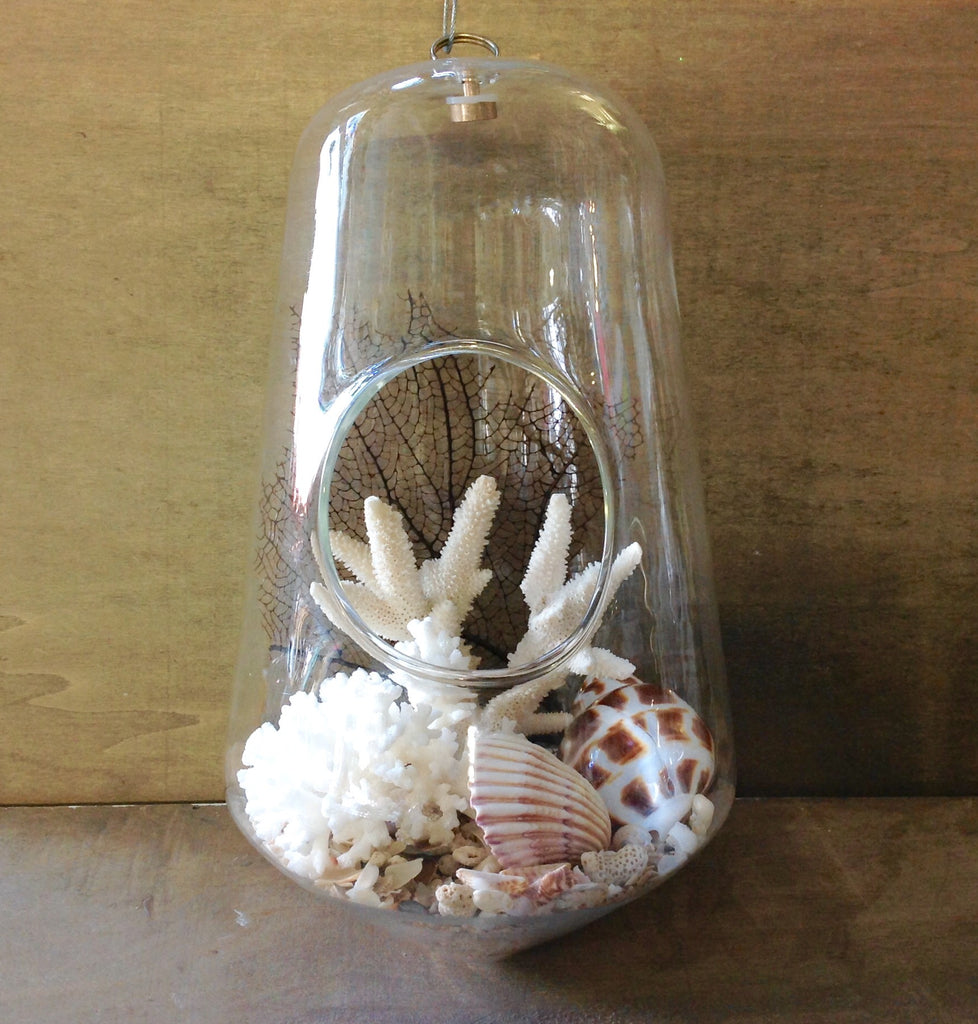 Seashell Hanging Terrarium
Seashell Hanging Terrarium

Shell Scape Hanging Decorative Terrarium. This Beautiful Hanging Glass Globe has a Gorgeous Seascape inside each one. Made like a small piece of art Each one is Unique.

Small Size Measures approximately 7" x 3 1/2"
Short Size Measures  approximately 6" x6" 

Tall Size Measures     approximately 8" x 4"

Shipping: All parts will be wrapped up individually for Shipping, then you will have to put back together.