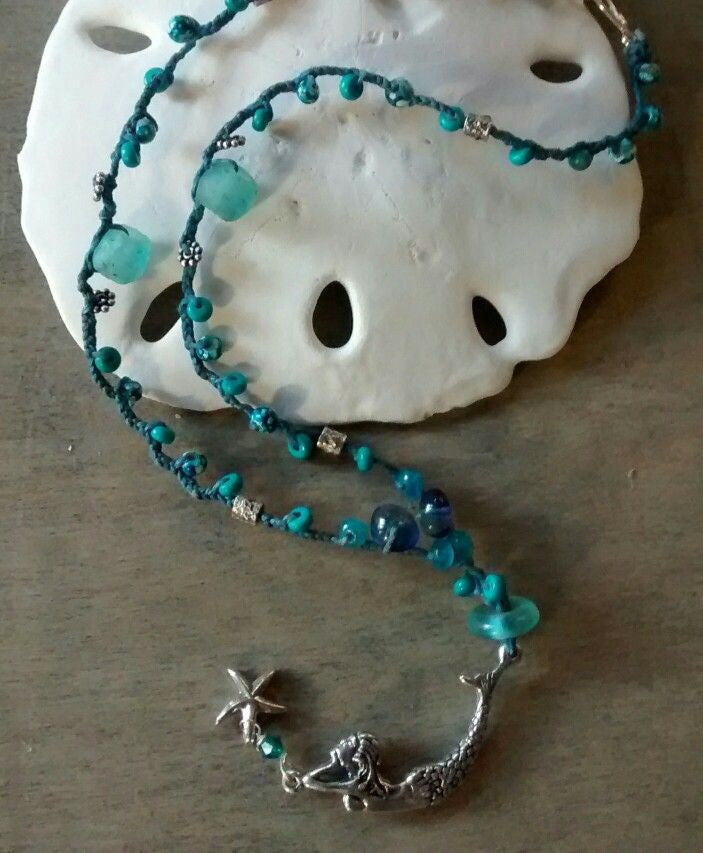 Sea Blue Mermaid Necklace
Sea Blue Mermaid Necklace
This Sea Glass Beaded Sea Blue Mermaid Necklace is beautifully handcrafted here at Sea Things, Ventura CA by a Mermaid.
The Mermaid Pendant and the Starfish dangle are both sterling.
The Sea Beads are made from recycled glass in Africa.
Beautiful Hand knotted pieces of Abalone, Sea Glass Beads, sterling beads, glass nuggets as well as other gems.