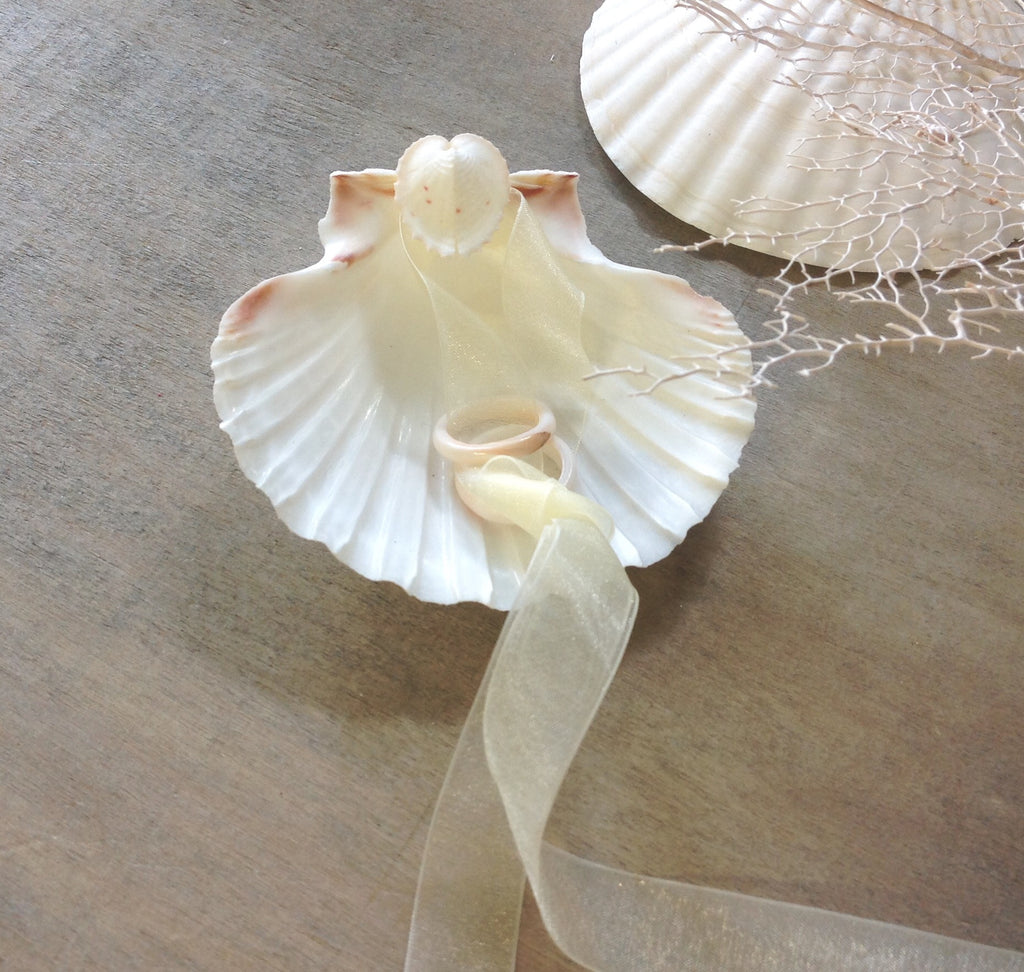 Scallop Shell Wedding "Pillow"
 A Beautiful Heart Cockle decorates this White Scallop Seashell Ringbear Seashell Pillow. This Beautiful Seashell will look so cute in your small Ringbearer's hands. And it will be sturdy and keep your rings safe from harm.  This is not soft and is not a real pillow- it is however a real and natural seashell. The Seashell has a nice organza type ribbon glued under a white heart cockle ready to hold your rings. You can cut off the ribbon after your wedding and use as a decoration, soap dish or jewelry dish. Rings not include.
Size is approximately:
Small: 3"-4"
Large: 5"-6"
Also Available as a soap dish without the ribbon and heart cockle shell, Please see "Style" option
Ring Bear Pillow includes the Ribbon and Heart Cockle Shell but the soap dish is a seashell with no other attachments.

We can make anything out of seashells- custom orders are welcome. Please call our store Sea Things in Ventura CA for more information- or email us.
Sea Things has been making beautiful creations from Seashells for over 20 years.
We are open 7 days a week downtown Ventura
805-648-1954


We have been selling Sea Things in Ventura, Ca since the early 1980's. We also sell the supplies to make your own!