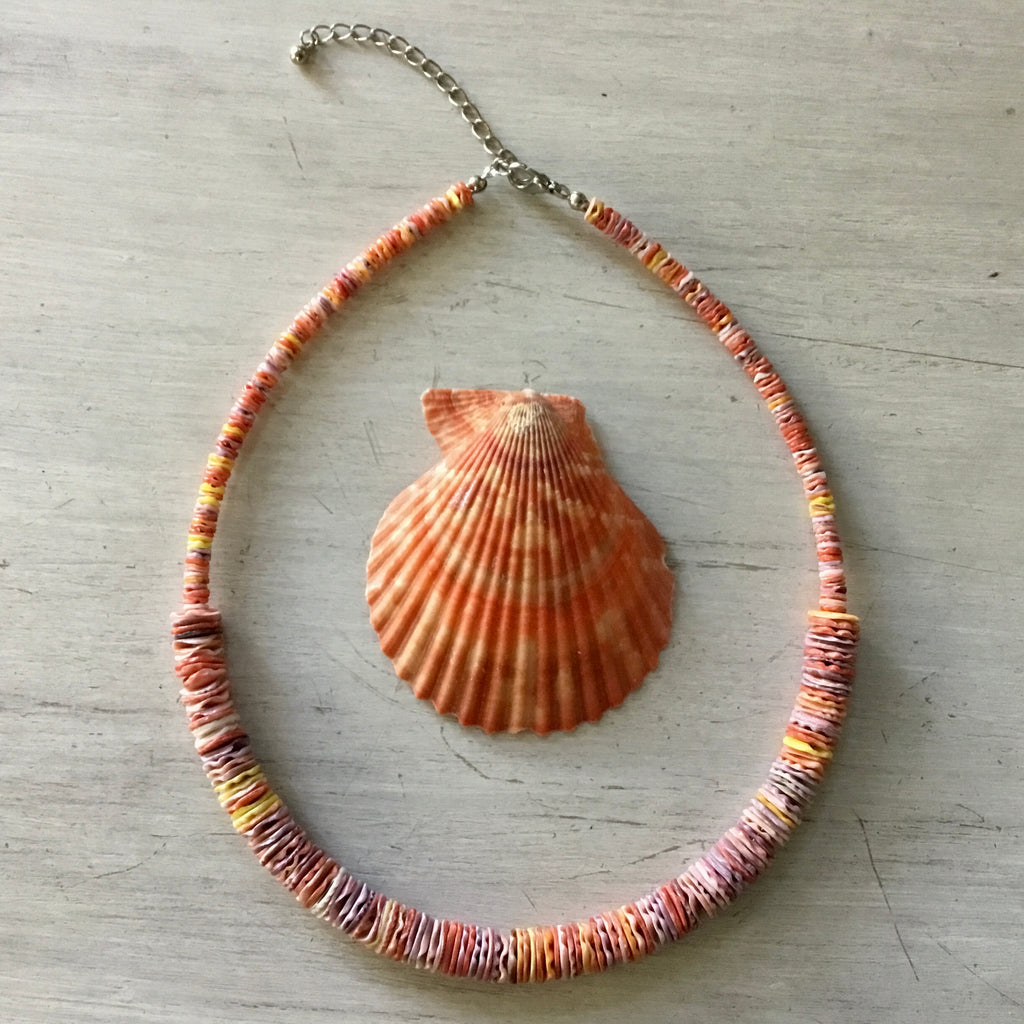 Scallop Heishi Necklace
Scallop Heishi Necklace
This gorgeous necklace is made of cut Heishi-styled scallop shells and stainless steel chain/clasp. A perfect necklace for anyone who loves the ocean or necklace shell necklaces.
Approx. Measurements: adjustable; 16"-19"
Due to the nature of Shells, each necklace will look slightly different with its coloration patterns, but all will have the same basic design.
**Scallop shell not included.