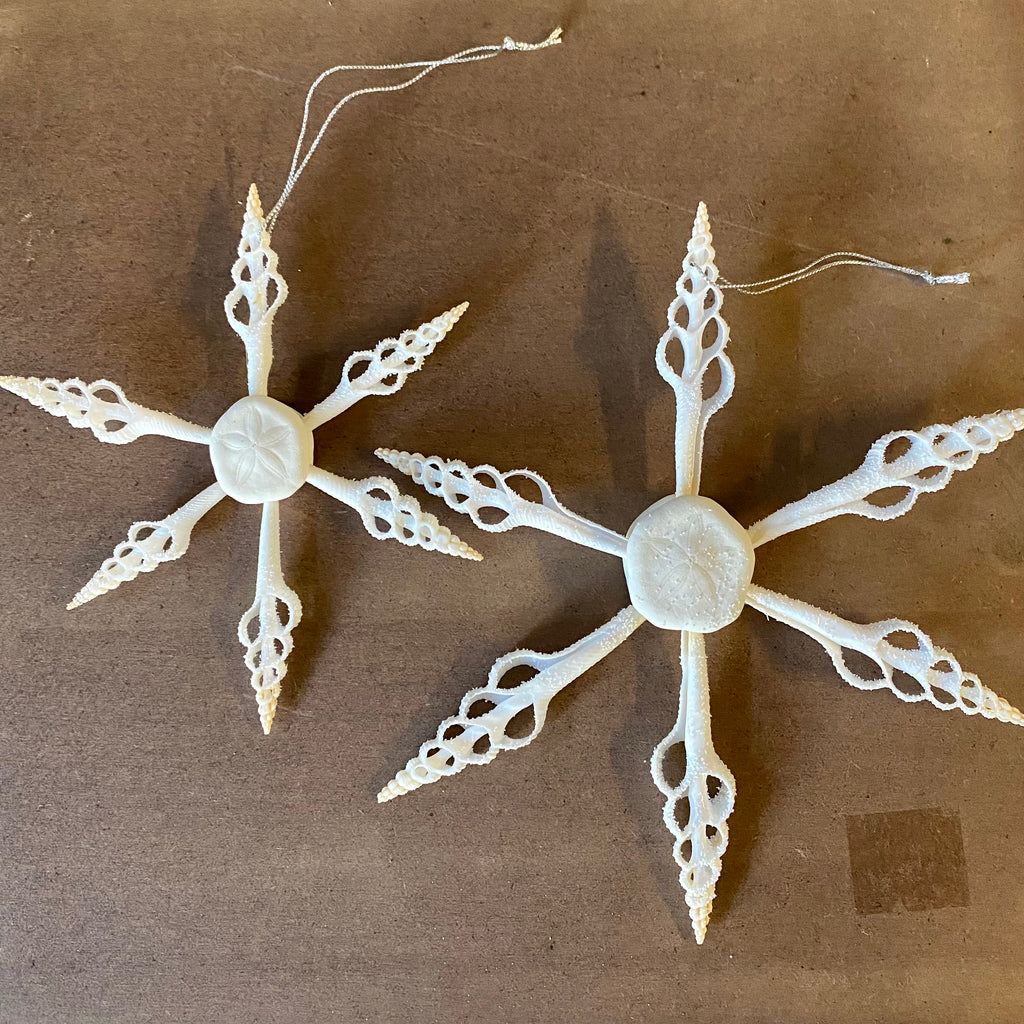 Sandollar Shell Snowflake Ornament
Snowflake Sandollar Ornament
Winter White Snowflake Seashell Ornament.  This Sparkling Christmas Treasure is made with a real Sand dollar and a beautiful White Sliced Seashells.  This Seashell Snowflake is a 2 sided Sliced Shell Ornament.  This Seastar tree ornament is a perfect gift for anyone who loves The Beach!  Made with sliced white spindle shells, a small sea cookie and a little glitter.
Size approximatly:
small-5.5"-6.5" inches around.
Large- 7"-8"
Star is made with 6 Shells
Hand made with a real starfish, real Sand Dollar, silver twine and natural Seashells.
Each Ornament we make will vary due to the natural variations of the seashells.
Handmade in Ventura, California at Sea Things.